Posted by: Bruce E. Boyden
Category: Public, Uncategorized
Leave a Comment »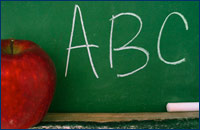 Our September guest blogger will be 3L Tyler Coppage. Tyler grew up in a small town in Virginia and came to Marquette to focus on sports law. Many thanks to our previous guest, 3L Joel Graczyk.

You can follow any responses to this entry through the RSS 2.0 feed. You can skip to the end and leave a response. Pinging is currently not allowed.