Posted by: Edward A. Fallone
Category: International Law & Diplomacy, Legal Education, Marquette Law School, Public
Leave a Comment »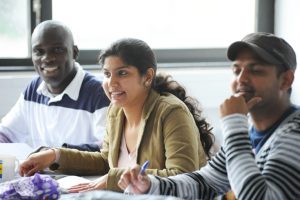 Applications are due March 24 for the Summer Session in International and Comparative Law being held in Giessen, Germany from July 15 through August 12, 2017.  Participants can choose from among four courses — CyberLaw, Comparative Constitutional Law, International Economic Law & Business Transactions and Business Ethics and Human Rights — and spend a month living and studying with a truly international student body.  A distinguished faculty from law schools in Germany, the United Kingdom and Wisconsin will lead the classroom instruction.  More information, as well as an application, can be downloaded here from the Law School Study Abroad webpage.  Past participants agree that this program was one of the most fun and memorable parts of their legal education.  If you need any more reasons to apply, consider watching this YouTube video made by last summer's participant, A.J. "The Wanderer" Lawton, which documents his travels to Giessen, program field trip destinations in Hamburg and Berlin, and other sites throughout Europe.  Apply Now!

You can follow any responses to this entry through the RSS 2.0 feed. You can skip to the end and leave a response. Pinging is currently not allowed.