Whenever a new president transitions into the White House, there is almost always a level of uncertainty around how the new administration will handle certain hot button issues now in their purview. As logic dictates, we often look to the newly minted president's campaign promises to ascertain their stance on these issues. But with the election of President Donald Trump, many of us looked to Twitter and old interviews from the then-businessman turned reality TV maven to determine what would come of a myriad of laws and loose ends. One of the laws that many speculated could come under attack is rooted in preventing corporate corruption, and geared towards the promotion of respectable business practices, both domestically and internationally – the Foreign Corrupt Practices Act of 1977 ["FCPA"].
What is the FCPA?
The FCPA ascended from a cauldron of toil and trouble – or more aptly stated, came into existence as a result of corruption, scandal, and an unveiling of the pervasive bribery of foreign officials perpetuated by U.S. companies. The botched break in of the Democratic National Committee (DNC)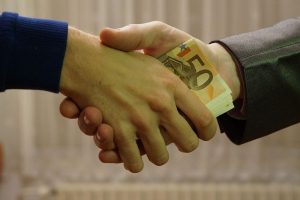 Headquarters at the Watergate office complex ultimately led to the discovery of slush funds used to bribe domestic political parties and certain foreign government officials. In order to conceal these payments, companies misrepresented their corporate financial statements, allowing the cycle of corruption to continue domestically and internationally. These findings not only tainted the view of U.S. businesses, but revealed just how awful corruption is for business. Recognizing the need to restore confidence in U.S. businesses and mitigate future corruption, Congress enacted the FCPA.