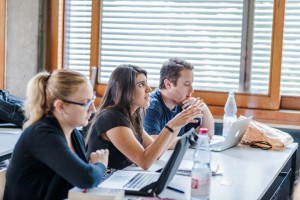 Courses have been announced for the 8th Annual Summer Session in International and Comparative Law, to take place in Giessen, Germany from July 15 through August 13, 2016.
Participants will have the choice of two, 2 credit courses from the following:
Comparative Law
International Economic Law and Business Transactions
Comparative Corporate Governance
Business Ethics and Human Rights
All classes take place at the Justus Liebig University School of Law in Giessen, Germany, and are taught by an international faculty.  Students from Marquette University Law School, the University of Wisconsin Law School, and other U.S. law schools attend classes alongside international law students from across the globe.
More details, and an application, will be available soon on the Law School website.  In the meantime, information sessions for interested students have been scheduled for Thursday September 24 at 12 pm (Room 263) and 5 pm (Room 357).  The information sessions will also discuss the Law School's Semester Exchange Programs for Copenhagen, Madrid and Poitiers, France.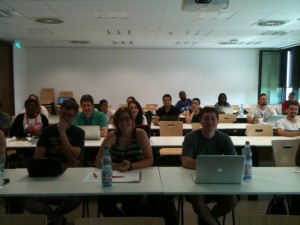 Photos: (top) students attend the 2014 Summer Session in Giessen; (below) students attend the 2015 Summer Session