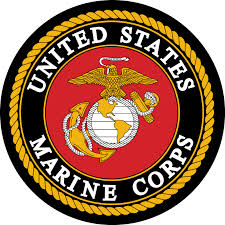 Derek Randall is a rising second-year law student whose career path started in the Marine Corps and now is headed toward the JAG Corps.  In this interview, Derek discusses the interplay between military work and the study of law, as well as his amazing opportunity to work this summer at Quantico doing legal defense through Marquette's Washington D.C. Initiative program.  Derek shared with me that he was already in the courtroom a few days after he arrived at Quantico this summer.  One of the highlights of his experience was a visit to Justice Sotomayor's chambers at the United States Supreme Court.  Derek received the Huiras award this spring at Marquette for excellence.
1. How did you end up in law school?
Let me start off by saying that these statements reflect only the views of the author and do not reflect the position or views of the United States Marine Corps, Department of the Navy, or Department of Defense. Now that's out of the way, I suppose I'm a career-changer in a certain sense. I became a field artillery officer in the Marine Corps in 2008 after graduating from Texas A&M University. While I loved serving in the Marine Corps, I ultimately did not enjoy many aspects of my specific job. For my last deployment to Afghanistan, I had the opportunity to take a non-traditional assignment that included, among other things, investigating malfeasance of low-level civic officials in Helmand Province, Afghanistan. I ended up working closely with a Marine Judge Advocate (military lawyer) for a few months and really enjoyed the work. Once I got back from Afghanistan, I was due for a respite tour so the Marine Corps assigned me to Naval ROTC instructor duty for a year. Still keen on becoming an attorney, I took the LSAT and applied for the Marine Corps' 2014 active-duty Law Education Program while I was teaching ROTC students. I was selected and received new orders to Marquette's law school to complete the requirements for a Juris Doctor.  Marquette has a great reputation in the Navy and Marine Corps thanks to its relatively large Navy ROTC unit, so I've been thrilled with the opportunity to go to law school here while on active duty.