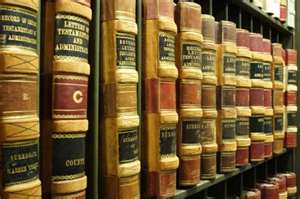 The perennial topic of the foibles of legal academic publishing is back in the news, thanks to a recent "Sidebar" column in the New York Times by reporter Adam Liptak. Much of the article rehashes the standard complaints, going all the way back to Fred Rodell's 1936 jeremiad against law reviews. The news hook is the publication of three recent articles — in law reviews, ironically — that demonstrate that (1) law reviews are biased in favor of home-school professors; (2) the Supreme Court is not citing them as much as it used to; and (3) almost no one, not even law professors, is happy with the current system.
Liptak's article has unleashed a flurry of mostly critical responses. (See: Baude, Kerr, Leiter, Bodie, Chin, Wasserman, Solove, Magliocca, Pasquale.) I have just two points to add.
1. The Rumsfeldian Zen Acceptance of Law Reviews. One of the most common complaints about legal scholarship, from nearly all quarters, is that it is not peer-reviewed prior to publication. Several of the bloggers I link to above do a good job of arguing why peer review is not an unalloyed good and student-run editorial boards are not all bad. Some even seem to argue that, for legal scholarship at least, forgoing peer review might on balance be better. And I'm sure there are non-legal academics who believe that publishing in non-peer-reviewed law journals is on a par with publishing with a vanity press.
I find it difficult to get excited about either of those arguments. Read more »