Annual Nies Lecture in Intellectual Property
Innovation, Disruption, and Intellectual Property: A View from Silicon Valley
Ray and Kay Eckstein Hall
1215 West Michigan Street
Milwaukee, Wisconsin
4:30 p.m. – 5:30 p.m.
Complimentary parking is available on site.
1 CLE credit
The American technology sector, centered in and around Silicon Valley, stands today as a celebrated leader of innovation, disruption, and economic progress. Countless factors have contributed to the Valley's success, and American intellectual property law—whose fundamental purpose is to promote innovation—is prominent among those.
But the relationship between intellectual property law and today's tech innovators is "complicated." Some argue that, at least in the software realm, patent law is doing more to dampen innovation than to encourage it. Similarly, many respected Silicon Valley leaders view copyright law as a tool invoked unfairly by "old economy" companies to impede their web-based competitors. And the rise and success of the open source movement—in which inventions are licensed broadly and freely for community use, modification, and improvement—suggest that today's computer scientists view sharing and collaboration, rather than the exclusive-rights paradigm of intellectual property law, as the best path to breakthrough innovations. In short, intellectual property law is among the institutions being "disrupted" by Silicon Valley today.
Ted Ullyot confronted many of these novel issues firsthand as the general counsel of Facebook from 2008 to 2013—a period in which the company grew from a small private enterprise (embroiled in several high-profile intellectual property disputes) to the publicly traded giant it is today. Drawing on those and other experiences from his years in the tech sector, he will give a perspective from Silicon Valley on the state of intellectual property law today, and some thoughts for the future.
Ted Ullyot is a partner with Andreessen Horowitz, the leading venture capital firm in Silicon Valley, where he directs the firm's policy and regulatory affairs group. From 2008 to 2013, he was general counsel of Facebook. Mr. Ullyot previously served as chief of staff to the attorney general of the United States, deputy staff secretary to the president of the United States, executive vice president and general counsel of ESL Investments, Inc., and a partner at Kirkland & Ellis. His career began as a law clerk to the Hon. J. Michael Luttig of the Fourth Circuit and the Hon. Antonin Scalia at the U.S. Supreme Court. He is an honors graduate of Harvard College and the University of Chicago Law School.
This annual lecture remembers the Honorable Helen Wilson Nies, who served as a judge of the U.S. Court of Appeals for the Federal Circuit from 1982 until 1996 (chief judge 1990–1994).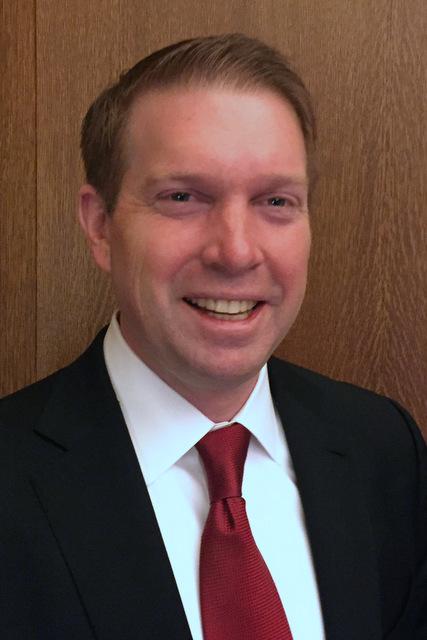 Category
Current Students
Faculty & Staff
Marquette Lawyers
Community
Related Events
There are currently no upcoming events.
Please check back soon.