Sports Law Speaker Series: Jack Mills, Ascent Sports & Entertainment
On Thursday, February 8th, at 12 pm in room 433, all students are invited to a Sports Law Speakers Series event featuring Jack Mills, President of from Ascent Sports & Entertainment. Jack is a long-time member of the National Sports Law Institute's Board of Advisors and the first winner of the NSLI's Joseph E. O'Neill Award given to an individual in the sports industry who has made a significant contribution to the field and done so while exemplifying the highest ethical standards.
Ascent Sports & Entertainment located in Boulder, CO; Dallas, TX; and Orange County, CA. Ascent is made up of 6 attorneys/NFL agents and has been around for over 40 years. The firm has represented NFL Hall-of-Famers and Heisman Trophy Winners including Eric Dickerson, Rod Smith, Tony Boselli, Randall McDaniel, Irving Fryar, Christian Okoye, and Craig "Ironhead" Heyward among many others. Ascent currently represents around 50 active NFL players including Jay Ratliff (All-Pro DT – Dallas), Sammy Morris (RB – New England), Daniel Graham (TE – Denver), Tyler Brayton (DE – Carolina), Jason Hanson (K – Detroit), Justin Bannan (DT – Denver), and Matt Slauson (OG – New York Jets). 
Led by 3L Sports Law Program student Cody Hallowell, the discussion will focus on Mr. Mills career path, work as an agent, and advice for students interested in a career in the sports industry. Lunch will be provided.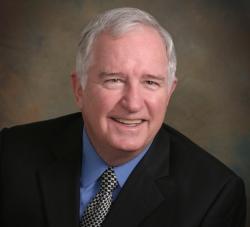 Related Events
There are currently no upcoming events.
Please check back soon.