Sports Law Speaker Series: Alums in Professional and Collegiate Athletics
On Friday, June 21st, at 12:10 pm, as part of the Sports Law Speaker Series, the Sports Law Program invites all students to a panel discussion featuring alums working in various areas of the sports industry.  Led by 3L student and Marquette Sports Law Review Editor-in-Chief Maggie Frawley, the panel will include Christian Bray (class of 2013), Associate Athletic Director for Compliance, Harvard University, Matt Kleine (class of 2011), Director, Baseball Operations, Milwaukee Brewers Baseball Club, and Andre Salhab (class of 2012), Associate Counsel, Orlando Magic. Lunch will be provided for all attendees.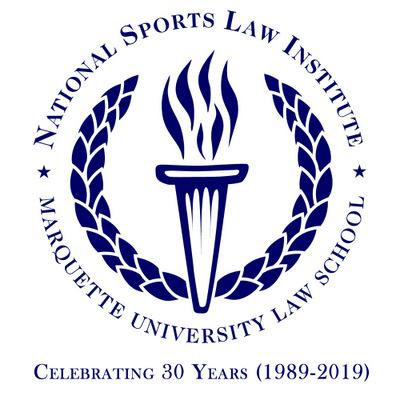 Related Events
There are currently no upcoming events.
Please check back soon.