Public Understanding and Opinion of the U.S. Supreme Court
Public Understanding and Opinion of the U.S. Supreme Court
A Marquette Law School Conference
Monday, October 21, 2019
8:00 am.–1:30 p.m
Limited complimentary parking available on site.
4.5 CLE Hours available.
On October 21, the Marquette Law School Poll will release the results of a nationwide survey of public opinion about the Supreme Court. How much do citizens know about the Court? How informed are they about the Constitution? What, if anything, do they think of the justices? With respect to recent decisions of the Court, how much of the public supports or opposes the Court's rulings? How much is opinion of the Court and its decisions based in partisan or ideological affiliation of voters? Do opinions of the Court influence presidential-vote choices? Does the public see the Court as legitimate?
The Marquette Law School Poll Director, Professor Charles Franklin, will present the results of a unique national survey devoted entirely to knowledge and opinion of the U.S. Supreme Court.
HIGHLIGHTS: Three panels of reaction or reflection about the survey, including its implications for the bench and bar. Panelists will include the following:
Professor Laurence Baum (political science), The Ohio State University, and coauthor (with Neal Devins) of The Company They Keep: How Partisan Divisions Came to the Supreme Court (Oxford 2019), and Professor Tara Leigh Grove (law), William & Mary, author of "The Supreme Court's Legitimacy Dilemma," 132 Harv. L. Rev. 2240 (2019)
Judge Diane S. Sykes of the U.S. Court of Appeals for the Seventh Circuit; Peter D. Keisler, Sidley Austin, co-chair of Supreme Court and Appellate practice, Washington, D.C.; and Thomas L. Shriner, Jr., partner in Foley & Lardner and adjunct professor of law at Marquette University
Robert Barnes (Washington Post) and Carl Hulse (New York Times and author of Confirmation Bias: Inside Washington's War over the Supreme Court, from Scalia's Death to Justice Kavanaugh (Harper & Collins 2019))
Other participants will include Chad M. Oldfather, professor of law, and Mike Gousha, distinguished fellow in law and public policy.
About Professor Charles Franklin and the Marquette Law School Poll
Charles Franklin is professor of law and public policy and director of the Marquette Law School Poll. Since its inception under Franklin's leadership, the Marquette Law School Poll has become the largest independent polling project in Wisconsin history. It has developed a substantial national reputation for both its methodology and its track record in accurately capturing voter attitudes. Before joining Marquette, Franklin was a professor of political science at the University of Wisconsin-Madison, beginning in 1992. His scholarly articles on partisanship, public opinion and the Supreme Court, and U.S. Senate elections have appeared in a number of major journals and as book chapters. He is a past president of the Society for Political Methodology and an elected fellow of the society. He has been a member of the ABC News election night analysis team since 2002. Franklin received his Ph.D. in Political Science from the University of Michigan.
QUESTIONS? Contact Rita Aleman, program manager, Lubar Center for Public Policy Research and Civic Education, Marquette Law School, at rita.aleman@marquette.edu or 414.288.5377.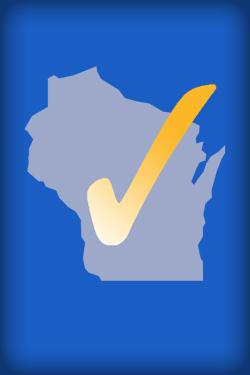 Category
Current Students
Faculty & Staff
Marquette Lawyers
Community