On the Issues: Revising Redistricting with Tim Cullen and Dale Schultz
We hope you will join us, October 13, for the next "On the Issues with Mike Gousha."
In this virtual On the Issues event, Mike will talk with two proponents of changing the state's approach to redistricting: former state senators Tim Cullen (D) of Janesville and Dale Schultz (R) of Richland Center. Next year, state legislators will draw new legislative maps for Wisconsin, something they do every 10 years. The maps have become controversial, with the party (Republicans) most recently in control of both the governorship and legislature said to have gerrymandered districts to benefit GOP candidates. Earlier this year, Democratic Governor Tony Evers announced that he would create a nonpartisan People's Maps Commission, which will draw its own set of maps. The new commission is beginning to hold public listening sessions. But Republicans are already questioning whether the commission is indeed nonpartisan, and say that its work is essentially meaningless since the legislature has constitutional authority to draw the maps. So, will the new effort really change anything?
The discussion will be available via the "Watch Now" button above on Tuesday, October 13, starting at 12:15 p.m.
We miss seeing everyone and look forward to welcoming you back to the Lubar Center at Marquette Law School for in-person events when that is possible. Until then, we plan to produce online programming to help keep important discussions moving forward in our community.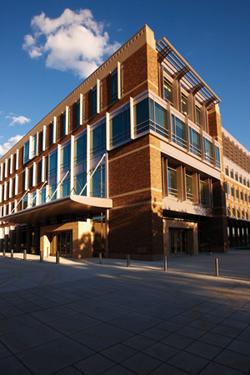 Category
Current Students
Faculty & Staff
Marquette Lawyers
Community