On The Issues: Who Owns The House Next Door?
We hope you will join us on October 21 for "On the Issues: Who Owns the House Next Door?"
This virtual On the Issues event will examine the dramatic changes that have occurred in housing markets across the country, including Milwaukee, and will feature three guests: award-winning investigative reporter and author of Homewreckers, Aaron Glantz; Lubar Center research fellow John D. Johnson; and Milwaukee Common Council President Cavalier Johnson.
When the Great Recession hit the United States in 2008, it led to a massive number of foreclosures and a new opportunity for Wall Street investors. They purchased thousands of homes, which were then rented. In his book Homewreckers, Aaron Glantz reports on what happened and how that has fundamentally reshaped the housing market in American cities. John Johnson, research fellow at the Law School's Lubar Center for Public Policy Research and Civic Education, will expand on work previously done by the Lubar Center's Milwaukee Area Project, which found a dramatic decline in owner occupancy in Milwaukee and a sharp increase in properties owned by people who live outside the city. Common Council President Cavalier Johnson will discuss what the city is doing to address these issues, and what the decline in owner occupancy has meant for Milwaukee neighborhoods.
The discussion will be available via the "Watch Now" button above on Wednesday, October 21, starting at 12:15 p.m.
We miss seeing everyone and look forward to welcoming you back to the Lubar Center at Marquette Law School for in-person events when things start to return to normal. Until then, we plan to produce online programming to help keep important discussions moving forward in our community.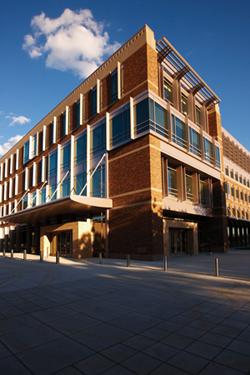 Category
Current Students
Faculty & Staff
Marquette Lawyers
Community