On the Issues: Sarah Isgur and David French
We hope you will join us on October 29 for "On the Issues with Mike Gousha: Sarah Isgur and David French."
Mike will be talking with Sarah Isgur and David French, of The Dispatch and co-hosts of the podcast Advisory Opinions. This is the second of two pre-election conversations featuring different perspectives on the role that the Supreme Court, the U.S. justice system, and the rule of law are playing in this year's election cycle. Isgur is an attorney, a staff writer at The Dispatch, and has worked as an advisor to Republican presidential candidates. She was deputy communications director for the Republican National Committee, a spokesperson for former Attorney General Jeff Sessions, and is currently a political analyst for CNN. French is also an attorney, senior editor at The Dispatch, and a columnist for Time. He is a former writer for National Review, and the author of the new book, Divided We Fall: America's Secession Threat and How to Restore Our Nation.
The discussion will be available via the "Watch Now" button above on Thursday, October 29, starting at 12:15 p.m.
We miss seeing everyone and look forward to welcoming you back to the Lubar Center at Marquette Law School for in-person events when things start to return to normal. Until then, we plan to produce online programming to help keep important discussions moving forward in our community.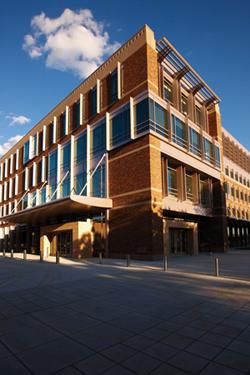 Category
Current Students
Faculty & Staff
Marquette Lawyers
Community