On The Issues: Andrew Hitt and Reid Ribble
We hope you will join us on February 9 for "On the Issues with Mike Gousha: Andrew Hitt and Reid Ribble"
Mike will be talking about the future of the Republican Party with Wisconsin GOP Chairman Andrew Hitt and former Republican Congressman Reid Ribble, who represented northeast Wisconsin for six years before returning to the private sector in 2017. How did the Trump presidency change the Republican Party? What will the party look like going forward? Whom will it comprise, and what will its priorities be?
The discussion will be available via the "Watch Now" button above on Tuesday, February 9, starting at 12:15 p.m.
We miss seeing everyone and look forward to welcoming you back to the Lubar Center at Marquette Law School for in-person events when that is possible. Until then, we plan to produce online programming to help keep important discussions moving forward in our community.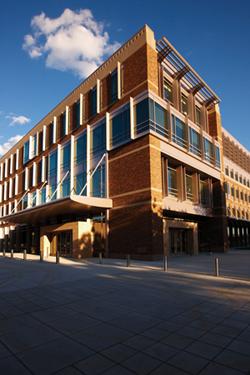 Category
Current Students
Faculty & Staff
Marquette Lawyers
Community
Related Events
There are currently no upcoming events.
Please check back soon.