On The Issues: Craig Gilbert and John Johnson
We hope you will join us February 11 for "On the Issues with Mike Gousha: Craig Gilbert and John Johnson"
Mike will be talking about redistricting with the Milwaukee Journal Sentinel's Washington Bureau Chief Craig Gilbert and with John Johnson, research fellow at the Law School's Lubar Center for Public Policy Research and Civic Education. This is the second in a series of conversations about how legislative maps are drawn in Wisconsin. Last fall, Mike spoke with two former state lawmakers, Dale Schultz and Tim Cullen, about their efforts to change the redistricting process. Now, with new census numbers expected to be released this spring, Mike will talk with Gilbert and Johnson about how the process will unfold in the coming months, the debate over how best to draw new maps, and the challenge of creating more competitive districts.
The discussion will be available via the "Watch Now" button above on Thursday, February 11, starting at 12:15 p.m.
We miss seeing everyone and look forward to welcoming you back to the Lubar Center at Marquette Law School for in-person events when that is possible. Until then, we plan to produce online programming to help keep important discussions moving forward in our community.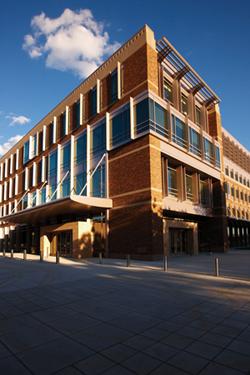 Category
Current Students
Faculty & Staff
Marquette Lawyers
Community