Policing and Accountability—A Community Conversation
Cities around the country have been rocked by incidents of police using deadly force. The deaths have led to protests, heightened tensions between police and community members, and raised concerns about how deadly-force cases are handled by authorities. On March 10, join Marquette University Law School's Lubar Center for a virtual conference that will explore two key questions facing Wisconsin: what can be done to improve relations between law enforcement and the community, and what does the law tell us about how deadly-force incidents are investigated and charged?
After a welcome and introduction by Dean Joseph D. Kearney and Dr. William C. Welburn, Marquette University vice president for inclusive excellence, the conference will have two parts.
The first part of the conference will feature with a conversation moderated by Mike Gousha, distinguished fellow in law and public policy, among:
New Milwaukee Fire and Police Commissioner Amanda Avalos
The chair of the Community Collaborative Commission, Nate Hamilton, whose brother Dontre was shot and killed by police in April 2014
Milwaukee County Sheriff Earnell Lucas
City of Milwaukee Interim Police Chief Jeffrey Norman
The conference's second part will look at the legal and statutory considerations when investigating and charging decisions are determined. Steve Biskupic, former U.S. Attorney for the Eastern District of Wisconsin and adjunct professor of law, will moderate a panel with:
Milwaukee County District Attorney John Chisholm
Wisconsin Attorney General Josh Kaul
Defense attorney Kimberley Motley, who has represented family members of individuals who died in incidents involving police
The conference is presented by the Law School's Lubar Center for Public Policy Research and Civic Education and is part of the university's Marquette Forum.  The panels will be recorded shortly before the release. We miss seeing everyone in person and look forward to welcoming you back to the Lubar Center at Marquette Law School for in-person events when that is possible.
Questions? Contact Hilary DeBlois, program manager, hilary.deblois@marquette.edu, 414-288-5377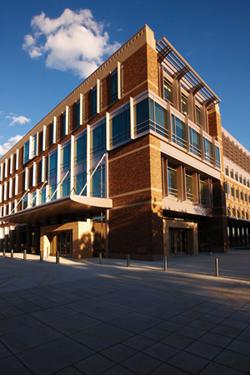 Category
Current Students
Faculty & Staff
Marquette Lawyers
Community