So Now What? The Path Ahead for Education in Wisconsin and the Nation
Please join us on Thursday, November 17, for a program, "So Now What? The Path Ahead for Education in Wisconsin and the Nation."
In Wisconsin, the outcome of the November elections, particularly for governor, will be an important marker in setting the course of education policy going forward, as a new state budget and legislative cycle begins. And both here and across the nation, standardized test scores statewide have declined from pre-COVID levels, and the effects of the COVID-19 pandemic linger as an important factor in determining how to help students. How should we be and how are we addressing needed improvements in education and student achievement?
The conference will include a presentation by Erin Richards, former education reporter for the Milwaukee Journal Sentinel and USA Today and currently with the Center for Reinventing Public Education. She will discuss the center's recently released report, The State of the American Student: Fall 2022.
We then turn to a panel of Wisconsin education advocates with diverse standpoints, including:
Aisha Carr, Milwaukee school board
Heather DuBois Bourenane, Wisconsin Public Education Network
Faith VanderHorst, Southeastern Wisconsin Schools Alliance
Libby Sobic, Wisconsin Institute for Law and Liberty
The panel will be moderated by Alan J. Borsuk, Marquette Law School's senior fellow in law and public policy and a longtime education journalist in Milwaukee.
Registration and networking will begin at 8:00 am. The program will start at 8:20 a.m. in Eckstein Hall at Marquette Law School. The program will conclude by 11:00 a.m.
The program will be held before an in-person audience at the Law School on the Marquette campus, with live streaming available. It is free and open to the public; however, registration is required. Please register HERE to attend in person.
This program is presented by Marquette Law School's Lubar Center for Public Policy Research and Civic Education and the Marquette University College of Education.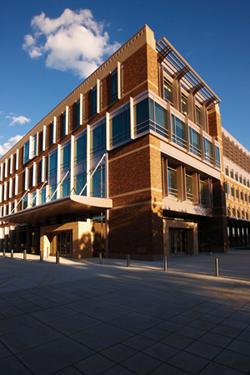 Related Events
There are currently no upcoming events.
Please check back soon.