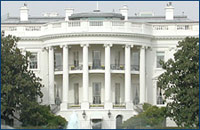 The U.S. 2008 presidential campaign has been virtually silent on the issue of torture.   Yet, the very same day of the last presidential debate (Wednesday, October 15) Washington Post reporter Joby Warrick unveiled startling revelations in his article CIA Tactics Endorsed in Secret Memos.  Warrick tells us of the existence of two secret (still classified) memos from 2003 and 2004 that indicate the White House's explicit endorsement of the CIA's interrogation techniques against al-Qaeda suspects.  Apparently former CIA Director George J. Tenent was not satisfied with the infamous "Torture Memos" of 2003, in which White House lawyers gave the green light for our security forces to use torture.  Their outright dismissal of international treaties like the Torture Convention and the Geneva Convention, however, came under fire as even our top military leaders condemned the euphemism "enhanced interrogation techniques" and the redefinition of methods of torture like water boarding.  This moment signaled our slide into a new level of lawlessness that shook the very foundation of a longstanding international legal framework, stunning most seasoned practitioners, experts, and scholars.   But U.S. public opinion had yet to catch up. 
Eventually leaked photos of torture of Abu Ghraib prisoners in Iraq provided the visceral condemnation to finally call into question our acquiescence to torture.  Field officers felt uneasy as they worried if they would get blamed.   Some even experienced deep mental suffering for feeling compelled to apply what instinctively seemed wrong and ineffective methods of information gathering.  (See, for example, the National Public Radio documentary What Killed Sergeant Gray?)
But this unease did not signal the end of the U.S.'s torture practice.  Instead, Tenent only sought "top cover" — a term used by A. John Radsan, a lawyer in the CIA general counsel's office until 2004.   He must have known that oral briefings with then-security advisor Condoleezza Rice and Vice President Cheney would not suffice as "policy approval" — he wanted a paper trail that could someday cover tails.
In 2003 and 2004, the White House finally issued the still secret memos approving CIA interrogation methods — a fact that runs contrary to the Administration's often ambiguous public statements on its knowledge and consent to these practices. 
Yet, the presidential campaigns seem to be avoiding the contentious issue of accountability.   During the last debate, the only mention of torture came when Obama seemed to cordially concede that McCain had been courageous in his public opposition to the Bush Adminstration's use of torture (undoubtedly influenced by McCain's own experience of being tortured during his POW years).   
Is this as much as we can hope for in terms of accountability? 
This question haunts me as I currently direct a trial monitoring project of former Peruvian president Alberto Fujimori.  Fujimori now stands trial in his own country under the legal theory of "command responsibility" for being the intellectual author of a policy that condoned systematic human rights abuses as justified by his "war on terrorism."  (See www.fujimoriontrial.org.) 
Significantly, the most difficult challenge of proving the case against Fujimori relates to the lack of a written order or other type of explicit consent to the systematic human rights policies.    Yet, this doctrine of criminal liability includes the standard of "should have know" — knowledge in turn that should have led to prompt prosecution of perpetrators.   
So now I am puzzled.  If around the world, human rights trials proceed even without the benefit of written evidence, what more do WE need?
It is now almost routine for former and current heads of state to be hailed to foreign courts and international tribunals to face criminal charges for war crimes, crimes against humanity, and human rights violations — a new standard in international law spearheaded by Spanish Judge Baltasar Garzon's use of universal jurisdiction when requesting the extradition of former military dictator Augusto Pinochet in 1998.  Since then, other fallen leaders have stood trial for egregious human rights violations, including Slobodan Milošević, Charles Taylor, and even Saddam Hussein. On July 14, 2008, the International Criminal Court's prosecutor Luis Moreno Ocampo issued an arrest warrant for Sudan's current President Omar Hassan Ahmed AL Bashir for crimes against humanity.
Remarkably, a Miami criminal court just initiated criminal proceedings against the son of former Liberian president Charles Taylor for acts of torture even though carried out in a foreign country.
These precedents put all heads of states on notice:  Violate fundamental rights and you will face criminal prosecution.  In other words, human rights abuses like torture constitute serious international crimes.  In fact, as ius cogen norms they cannot be derogated from — even during states of emergencies, based on national security and wars on terror.  They give rise to the doctrine of aut dedere aud judicare (extradite or prosecute), which places a collective obligation on all nations to hold to account alleged perpetrators.   Is it really a curious fact that one of the first things the Bush Administration did when entering office in 2000 was to withdraw from the International Criminal Court's jurisdiction?  Regardless, once the current Administration ends, our top officials may want to refrain from dusting off their passports.
While the rest of the world seems to understand the seriousness of this crime, here in the United States we do not seem to yet capture its full implications.  We felt outraged and rightly ashamed of the revelation of torture in Abu Graib and Guantanamo, and yet we only speak in terms of moral accountability and not legal liability.    Yet, if we do not begin to address issues of accountability, we risk promoting a new legal standard that will also apply to the rest of the world:  it is okay to torture.