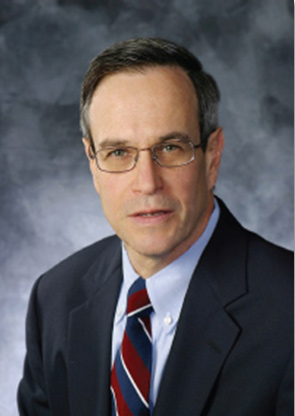 The Milwaukee legal community lost one of its most distinguished members yesterday with the untimely passing of Nathan A. Fishbach.  Nathan served in the United States Attorney's Office for thirteen years, rising to the positions of Deputy U.S. Attorney and Interim U.S. Attorney.  He then moved to private practice in 1993, spending the balance of his career as a highly respected civil and white-collar litigator with Whyte Hirschboeck Dudek.  Nathan specialized in complex white-collar cases with overlapping civil, criminal, and regulatory dimensions.  Over the years, I had several conversations with Nathan about his practice, and I always left deeply impressed by his combination of heart-felt empathy for his clients and hard-nosed savvy about litigation tactics.
Nathan will be missed not only by his clients and coworkers, but also by the wider Milwaukee legal community, where he was known as a great leader and builder.  He was, for instance, the founding president of the Eastern District of Wisconsin Bar Association.  Nathan loved to bring people together, and I think he was quite proud of all the things he did that helped to make the Milwaukee legal community more genuinely a "community."  It is hard to imagine any more deserving winner of the Judge Myron L. Gordon Lifetime Achievement Award, which was bestowed on him by the EDWBA earlier this year.
Although Nathan was a graduate of Villanova Law School, we have long since claimed him as an honorary Marquette Lawyer.  
He was a great supporter of Marquette, serving on the Law School's Advisory Board and frequently speaking here for classes and conferences.  It was thus fitting that Nathan's colleagues at Whyte Hirschboeck Dudek recognized his Gordon Lifetime Achievement Award by establishing the Nathan Fishbach Student Development Fund at Marquette Law School.  (Dean Kearney's post about the Fund is here.)
It was not much more than a year ago that Nathan gave me a call out of the blue and asked to meet for coffee.  I had not spoken with him for a few months and was not aware of his condition.  As we sat down, however, the effects of the chemo were obvious.  Without a trace of self-pity, Nathan related what he was up against.  Characteristically, though, he was much less interested in talking about himself than in discussing ways that he could serve the legal community.  There was a conference he wanted to organize, and he also wanted to make sure I knew that he was more intent than ever on connecting with and supporting the next generation of lawyers.  Sure enough, a few months later, he was in my Criminal Procedure class delivering an insightful and engaging presentation on white-collar practice.  Afterwards, he made clear that he was looking forward to repeating the talk the next time I taught Crim Pro.
I join the many, many lawyers for whom Nathan's memory will always be an inspiration.
For more details about Nathan's remarkable career, his Journal Sentinel obituary is here.  The funeral service will be held at 11 a.m. Tuesday in Fox Point at Congregation Sinai, 8223 North Port Washington Road.