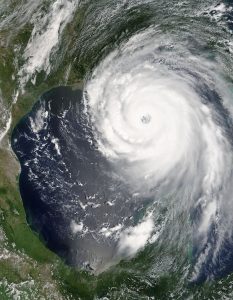 What does September of 2017 mean to me?
In September of 2017, I had completed the first month of my law school experience. I had moved from Miami, Florida to the city of Milwaukee. I still had in the back of my mind my recent summer time experiences of going to country music festivals and being in the sunshine state. But here I was in Milwaukee reading countless pages on topics ranging from Torts to Contracts to Criminal Law. While I was getting my head in the game of attempting to focus on law school, my attention began to get diverted towards watching countless hours of the Weather Channel.
"Breaking News: Category Five Hurricane Headed Towards Miami"
How was I to focus knowing my loved ones were being faced with a horrific storm that could possibly result in tragedy or even destruction to property? Luckily, my loved ones survived the experience, even though the city did not look the same when I returned later that month. All the news about the hurricane began to remind of the summer of 2005 when Hurricane Katrina made an impact on the city of Miami, before traveling to Louisiana as a category five hurricane. The impact of Hurricane Katrina marked a memory in my life as a ten-year-old. The glass balcony doors were shaking, rocking back and forth. One could think they were going to swing open and cause the hurricane to enter the house. The howling of the wind led to me becoming anxious. The neighbor's generator had been struck by lightning and was on fire. Imagine those scenes to a ten-year-old who experienced a category one hurricane. Now imagine being in a new city, a thousand miles away, and having to wait while your loved ones endured a projected category five hurricane.
What should September of 2017 mean to you?
In September of 2017, I was not the only one facing a major dilemma. Fall had commenced, which meant the start of college football season. Rivalries are dished out, fans begin to bring out their favorite game day gear with hopes of winning a National Championship. However, universities in the Florida area were preparing for an unwelcomed guest: Hurricane Irma. Some colleges decided to resume activities and still travel to other states to play football, some colleges rescheduled their football game for a later day, and one even had a buyout. Nevertheless, there was one school that did neither of the three options: The University of Miami. In a recent suit, Arkansas State is taking action against University of Miami for a breach of contract by (1) failing to appear for the scheduled game, (2) failing to reschedule the game when its schedule permitted, and (3) failing to pay Arkansas State liquidated damages of $650,000.
When I first heard about this law suit, I thought this is crazy. How could Arkansas State not have compassion on a school afflicted by a storm? But after reading the suit and realizing that Arkansas State did provide University of Miami with accommodations it makes me wonder to what extent is University of Miami in the wrong. According to the complaint, Arkansas State told University of Miami that they would provide a charter plane to fly in the team and staff through Memphis. They also told University of Miami that if a delay in travel were to happen, the Miami Hurricanes could stay in the area at local hotels and use indoor football facility. However, the director of athletics at the University of Miami still said no. As a law student, this issue has me questioning my personal experience with my basic legal knowledge. I know the University of Miami could have traveled to Arkansas, but would have had an issue with the return flight home. The University of Miami, on the academic side, was having students go to safe places during this storm, but the team did not want to leave to fly out of the storm. I personally see both sides of this case. Being a Florida native, I can understand why the director of athletics at the University of Miami would not want to risk leaving prior to a storm. But if all the other schools are rescheduling, or making some type of repayment for the missed game, why are the Miami Hurricanes the only Florida school trying to use the hurricane defense.
Another thing to point out is the fact that even when Arkansas State tried to reschedule, the University of Miami made clear it could not until at least 2025. According to the complaint, the industry standard is at most two years prior to the game being played, which would mean the game should be played by at least 2020…not 2025. What is Arkansas State to do in this situation? Accept that the University of Miami had a horrific storm hit the city? Or does Arkansas State fight for the fact that the University of Miami did have alternative means of rescheduling the game, but did not do so? At this point, I do see both sides. I see a legal breach of contract, but I also see the real side of things, the projected weather, the catastrophe.