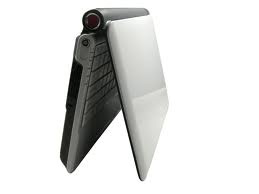 Marquette University does not require that law students purchase a laptop, however, it is recommended. The majority of in-class final exams are offered with the option of typing the exam on your laptop.  The Law School uses Examplify from ExamSoft for in-class final exams. Examplify is available for Windows and Mac but not for Chrome OS. The law school offers wireless internet access throughout the entire building. Rooms 216 and 226 have computers which make it easy to utilize library resources without a laptop.
Purchasing a Computer
It is important to balance quality and performance with cost.
Here are the system requirements for Examplify.
NOTE: Examplify is not compatible with Chromebooks.
Windows
 
Processor
1.86Ghz Intel Core 2 Duo or greater
Memory
highest recommended for the operating system or 2GB RAM
Hard Drive
highest recommended for the operating system or 1 GB of free space.
Operating System
32-bit and 64-bit Versions of Windows 7, Windows 8, and Windows 10. Alternate versions of Windows 10, such as Windows RT, and Windows 10 S are NOT supported at this time.
Screen Resolution
must be 1024x768 or higher
Windows Notes:

Surface Pro Requirements for Examplify:

Surface Pro, Surface Books, and Surface Laptops devices are supported. (Non-Pro Surface devices are not supported).
Must be running a supported Operating System (See PC Requirements above).
External Keyboard (USB or Bluetooth) required. Bluetooth keyboards must be paired prior to launching exam.
Hard Drive: Minimum of 1GB available space.
Internet connection for Examplify Download, Registration, Exam Download and Upload.
Screen Resolution must be 1920x1080.
Administrator level account permissions.

Mac
 
Processor
Intel processor
Memory
2GB RAM or higher
Hard Drive
1 GB or higher free disk space
Operating System
OS X 10.9 (Mavericks), 10.10 (Yosemite), 10.11 El Capitan, 10.12 Sierra, and 10.13 High Sierra. 
Mac Notes:

Examplify cannot be used on virtual operating systems such as Microsoft's Virtual Machine, Parallels, VMware, VMware Fusion or any other virtual environments.

 
 
Warranty:
Minimum: 1 year (parts & labor)
Recommended: 3 years (parts & labor)
Peripherals:
USB drive 2 GB for portable storage and document backup
Printer
Optional:
Second battery for laptop
Carrying case for laptop
 
Vendor Recommendations
Marquette University uses several computer vendors to purchase their equipment. The University has also negotiated student discounts with these vendors. Law students are not required to purchase from these companies, they are only intended as suggestions.
CDWG Computers Store for Marquette Students
Contact: Lance Busdeker at lancbus@cdwg.com or (866) 339-4896
Apple Store for Education

Toll-free: 1-800-780-5009
Note: Students are responsible for maintaining their personal computers. Marquette University and the Media and Technology Group do not provide repair or diagnostic services for student owned computers. Students should use their computer vendor for diagnosis and repair. The Media and Technology Group is able to assist students with connecting to, or using University resources.