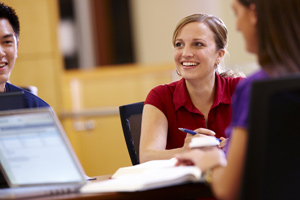 Marquette University Law School is a leader integrating technology with education. We use computing and electronic resources extensively in our communications, curriculum, and legal research. Whether it be using enterprise applications such as Microsoft Sharepoint, Lync, or open source solutions like Dropbox, the Media and Technology Group supports your environment.
The law school does not require students to own a laptop, however most students enter the building with a personal laptop. 
The law school offers various software programs to students, some free, others at a steep discount. Refer to our services for student section of the site for that information.