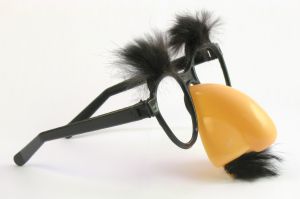 On Friday, the Virginia Supreme Court handed down its revised decision in Jaynes v. Commonwealth, an appeal of a criminal conviction under Virginia's anti-spam statute. The defendant, Jeremy Jaynes, was at the time of his arrest one of the most prolific spammers in the world, sending at least 10 million e-mails a day using 16 high-speed data lines, according to prosecutors. He used his e-mails to sell dubious software products, raking in $400,000 to $750,000 per month.
Jaynes argued that Virginia's anti-spam statute violated the First Amendment. The statute prohibits sending "unsolicited bulk electronic mail" after having intentionally falsified the e-mail header information, i.e., the information indicating the source of the e-mail. That's a little different than your average spam statute, which typically prohibits only "unsolicited commercial e-mail." According to the unanimous Virginia Supreme Court (four members of which switched their votes on rehearing), prohibiting non-commercial bulk e-mailers from forging the header information violates the First Amendment right to speak anonymously.
Here's the key portion of the decision:
[B]ecause e-mail transmission protocol requires entry of an IP address and domain name for the sender, the only way such a speaker can publish an anonymous e-mail is to enter a false IP address or domain name. Therefore, like the registration record on file in the mayor's office identifying persons who chose to canvass private neighborhoods in Watchtower Bible & Tract Society v. Village of Stratton, 536 U.S. 150 (2002), registered IP addresses and domain names discoverable through searchable data bases and registration documents "necessarily result[ ] in a surrender of [the speaker's] anonymity." 536 U.S. at 166. The right to engage in anonymous speech, particularly anonymous political or religious speech, is "an aspect of the freedom of speech protected by the First Amendment." McIntyre v. Ohio Elections Comm'n, 514 U.S. 334, 342 (1995). By prohibiting false routing information in the dissemination of e-mails, Code § 18.2-152.3:1 infringes on that protected right. The Supreme Court has characterized regulations prohibiting such anonymous speech as "a direct regulation of the content of speech." Id. at 345.
So there's a right to be deceptive, which I don't think you see every day.
Of course, Jaynes himself was not trying to send some sort of religious tract anonymously by e-mail; rather, he was a garden-variety commercial spammer. His argument was that the statute was facially invalid on overbreadth  grounds. Since he himself could not argue that his First Amendment rights were chilled, however, he had to show not only overbreadth, but substantial overbreadth, that is, that the statute chills a considerable amount of protected speech "judged in relation to the statute's plainly legitimate sweep." Virginia v. Hicks, 539 U.S. 113, 118-19 (2003).
The Supreme Court held that he could, but its analysis is a little too quick for me.
Applying [the substantial overbreadth] inquiry . . . in this case is relatively straightforward as Code § 18.2-152.3:1 would prohibit all bulk e-mail containing anonymous political, religious, or other expressive speech. For example, were the Federalist Papers just being published today via e-mail, that transmission by Publius would violate the statute. . . . We thus reject the Commonwealth's argument that Jaynes' facial challenge to Code § 18.2-152.3:1 must fail because the statute is not "substantially overbroad."
The problem here is that the court is drawing, I think, too facile an analogy between e-mail and other media, such as pamphlets and handbills. Unless including any amount of "anonymous political, religious, or other expressive speech" within the scope of a prohibition is per se overbroad, it seems to me that we should ask how prevalent such uses are compared to the legitimately regulated behavior. How many anonymous mass political or religious e-mailers are there? I get occasional missives from someone calling himself the "U.S. Artist General," but for each one of those I get, I'm sure I get 1,000 Viagra e-mails. Contrast that with the leaflets at issue in Watchtower and McIntyre. Although leafletting is sometimes used by non-anonymous commercial vendors, it is also traditionally a forum for minority political or religious views. Even if the statute here is overbroad, it's not clear to me that it's substantially overbroad.