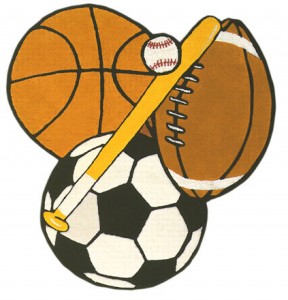 In a forthcoming article to be published soon in the Virginia Sports & Entertainment Law Journal, Professor Timothy Davis (Wake Forest University School of Law) and I compare and examine the existing legal frameworks governing athletic eligibility rules and dispute resolution processes for Olympic, professional, college, and high school sports from both private law and public law perspectives.
Given the substantial benefits that athletes derive from athletic participation, our article assesses whether the developing discrete bodies of international, national, and state law appropriately regulate the promulgation of athlete eligibility rules and their application by monolithic sports leagues and governing bodies having broad, plenary authority to oversee Olympic, professional, college, and high school sports. In conducting our analysis, we consider whether athletes have an effective voice and/or voting rights in the eligibility rule-making process; the nature and effect of the eligibility rule; and the nature and scope of judicial or arbitral review of a sports governing body's eligibility rules, application, and enforcement.
Olympic and professional athletes are provided a means to seek independent de novo review of eligibility decisions by a sport's governing body or league, usually through a system of private arbitration.  In contrast, despite the significant benefits of participation in intercollegiate or interscholastic competition, U.S. courts almost uniformly refuse to recognize a legally protected right to participate in interscholastic or intercollegiate sports and refuse to apply de novo review or more than very limited rational basis scrutiny of student-athlete eligibility determinations. To prevent deprivation of the significant educational and potential economic benefits of athletic participation, we propose "a uniform heightened level of judicial scrutiny that allows a student-athlete to prove, by clear and convincing evidence, that his or her exclusion from athletic participation does not substantially further an important and legitimate interest of an interscholastic or intercollegiate sports governing body or educational institution."
If you're interested in reading our rather lengthy article before it's published, see http://papers.ssrn.com/sol3/papers.cfm?abstract_id=1189498.  Your comments would be welcomed!