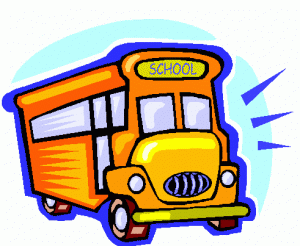 In somewhat of a shocking fashion, the U.S. Supreme Court yesterday ruled to permit victims of peer sexual harassment in the educational context to pursue civil rights claims against schools and school officials under Section 1983, even if they have separate viable claims under Title IX.  The decision was unanimous, with Justice Alito writing for the Court.
The case of Fitzgerald v. Barnstable School Committee grows out of allegations that "paint a grotesque picture of peer-on-peer sexual harassment at the elementary school level." The case involves these facts:
On the morning of February 14, 2001, Jacqueline Fitzgerald, a kindergarten student, informed her parents, Lisa Ryan and Robert Fitzgerald, that each time she wore a dress to school — typically, two to three times a week — an older student [third-grader] on her school bus would bully her into lifting her skirt . . . . in addition to pressing her to lift her dress, [the 3rd- grader] had bullied her into pulling down her underpants and spreading her legs . . . .

[T]he police department ultimately decided that there was insufficient evidence to proceed criminally against [the 3rd-grader].  Relying in part on this decision and in part on the results of the school's own investigation, [the school district official] reached a similar conclusion as to disciplinary measures.
The issue was whether Title IX precludes Section 1983 constitutional claims to remedy sex discrimination in educational settings. I had previously written about this topic in the harassment and bullying of special education children context in, "At the Crossroads of Title IX and a New 'IDEA': Why Bullying Need Not Be A 'Normal Part of Growing Up' for Special Education Children."
Because of the holding in Barnstable, bullied and harassed students, regular and special education, will now be able to bring Section 1983 claims based on allegations of peer sexual harassment.  This means that students will be able potentially to hold individual school officials liable for permitting sexual harassment by other students.  This will add a dimension of deterrence not currently available under Title IX, which does not provide for individual liability.
This development is also important because Title IX, under Davis v. Monroe County Bd. of Educ., 526 U.S. 629 (1999), makes it almost impossible to win a peer-on-peer sexual harassment case.