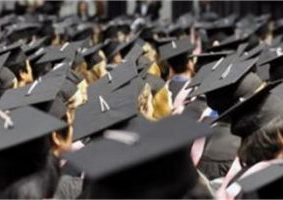 Since the early 2000s, the validity of the use of race in many scholarship applications has been questioned. States have been left rolling in a deep pool of uncertainty regarding what to do. Race-based scholarship programs have provided invaluable aid to minority students seeking to obtain a higher education. Without these programs, many qualified minority students would be unable to attend higher-learning institutions. As a result, the institution would be denied a diverse learning community and many valuable students would have to prematurely abandon their education goals.
Each scholarship serves its own purpose. There are scholarships that are offered to people of certain religious background. Others focus on providing economic aid to students who are pursuing certain degrees – such as engineering, medicine, or law. The purpose of race-based grants or scholarships is to increase the number of diverse students for the benefit of each institution. This purpose has been challenged by complaints alleging that race-based scholarships only further race discrimination.
The Supreme Court has established precedent regarding this debate. The Court held that when applying rights found in the Equal Protection Clause of the Fourteenth Amendment regarding this matter, a society is a collection of "knowing individuals" who are seen as autonomous and independent, and thus should be treated as individuals without regard to race. The Court further stated that when a program acknowledges individuals as being part of a group or classification, the program should be strictly scrutinized. Gratz v. Bollinger, 539 U.S. 244 (2003); Grutter v. Bollinger, 539 U.S. 306 (2003).
As one commentator has noted, "[t]o pass strict scrutiny review, a race-conscious program must first have a compelling state interest. Diversity is the compelling interest most often used to defend affirmative action." Andrija Samardzich, Note, Protecting Race-Exclusive Scholarships from Extinction with an Alternative Compelling State Interest, 81 Ind. L.J. 1121, 1124 (2006). In Grutter v. Bollinger, 539 U.S. 306 (2003), Justice O'Connor stated:
The Law School's interest is not simply 'to assure within its student body some specified percentage of a particular group merely because of its race or ethnic origin.' That would amount to outright racial balancing, which is patently unconstitutional. Rather, the Law School's concept of critical mass is defined by reference to the educational benefits that diversity is designed to produce.
Grutter, 539 U.S. at 330.
In recent months, this debate has hit close to home. In April of this year, the Wisconsin Institute for Law & Liberty (WILL) filed a lawsuit alleging that the Wisconsin Higher Educational Aid Board's Minority Grant Program violates the Wisconsin Constitution as it discriminates against White students, African immigrants, and Asian students from countries other than Laos and Cambodia. The lawsuit seeks an order deeming the program unconstitutional and an injunction against race-based qualifications. After spending a few days researching the whereabouts of this lawsuit, I was unable to find it and I am not certain about the outcome. However, while Daniel Lannington, spokesperson for WILL, did not comment during an interview with Wisconsin Public Radio regarding the pending lawsuit, he did mention WILL's new target: the University of Wisconsin's Ben R. Lawton Minority Retention Grant, which lists similar eligibility criteria.
After Lannington's statements, a spokesman for the Wisconsin University system stated that they have no plans to change the program's eligibility requirements. We will have to wait and see what the court decides.
As a result of all the legal threats, uncertainty, and lack of consensus, smaller universities that have less economic backing have decided not to fight this battle. According to one local Corporate Alumni Engagement Officer, finding scholarship sponsors willing to change their qualification criteria has been beyond challenging. One of the challenges university scholarship administrators have been faced with has been trying to convince sponsors that their money will still be used to help minorities even when the qualification criteria does not include race. Further, she stated, administrators have had to find outside-of-the-box ways of addressing the race-based criteria some sponsors have required in order to continue their donations. One of these solutions has been interviewing possible recipients of the scholarship individually and arbitrarily to see if they qualify. This has created other problems, but for now, the administrator will continue using this approach to try to overcome the challenges.
Another solution that has been presented to overcome the race-based scholarship dilemma has been focusing instead on student's socioeconomic status instead of race as a qualifying factor. But by doing this, in my opinion, we would only be further stereotyping and discriminating against students, not because a student being a person of color means that they are from a lower socioeconomic status. Additionally, merit is usually considered in conjunction with socioeconomic-based scholarships. If schools adopt this approach, then the entire purpose of race-based scholarships will be challenged.
What do you think about race-based scholarships? Are these scholarships an example of "formal equality" or "substantive equality"? Should schools see this debate as a "formal equality" vs. "substantive equality" debate? Should we get rid of race-based scholarships? Or should we have more? Should private institutions have different procedures than public ones?
These are some of the articles and documents I used to write this post:
Henry Redman, WILL Sues State Higher Education Board to Stop 36-Year-Old Scholarship Program Targeted at Minority Students, Wisconsin Examiner (Apr. 16, 2021).
Rich Kremer, State Minority Scholarship Program Faces Legal Challenge for Race Discrimination, Wisconsin Public Radio (Apr. 15, 2021).
Kelly Meyerhofer, Madison Residents Sue over College Financial Aid Program Limited to Certain Students of Color, Wisconsin State Journal (Apr. 16, 2021).
Andrija Samardzich, Protecting Race-Exclusive Scholarships from Extinction With an Alternative Compelling State Interest, 81 Ind. L.J. 1121 (2006).
[This post has been edited to remove a potentially confusing affiliation.]