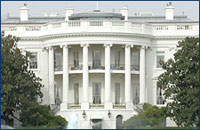 I write as briefly as possible about health care plans from the presidential candidates. I would not imagine telling you what to think about this, but I hope to present the differences in the proposals, both philosophically and practically. We are so busy reading our financial records with alarm! Please, add health care issues to your voting decision.
Note: The one-hour Turner Hall 4th St Forum on health care, taped last Thursday, is available as a podcast. The panel included Bill Jenkins, who has extensive experience as a leader with Aurora; George Lightbourn, public policy wonk and former Secretary of the Wisconsin Department of Administration; and David Newby, President of the Wisconsin AFL-CIO. And me, of course.
The differences between the McCain and Obama proposals are far greater than any past candidates. Obama presents a development or variation on the Clinton/Gore/Massachusetts plans that seek to spread risk and coverage. McCain takes health care coverage in a completely different direction. Below, I line up the elements, including major changes, sources and extent of coverage, cost containment, and extension of coverage to the uninsured.