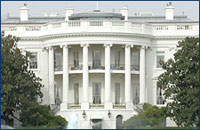 I write as briefly as possible about health care plans from the presidential candidates. I would not imagine telling you what to think about this, but I hope to present the differences in the proposals, both philosophically and practically. We are so busy reading our financial records with alarm! Please, add health care issues to your voting decision.
Note: The one-hour Turner Hall 4th St Forum on health care, taped last Thursday, is available as a podcast. The panel included Bill Jenkins, who has extensive experience as a leader with Aurora; George Lightbourn, public policy wonk and former Secretary of the Wisconsin Department of Administration; and David Newby, President of the Wisconsin AFL-CIO. And me, of course.
The differences between the McCain and Obama proposals are far greater than any past candidates. Obama presents a development or variation on the Clinton/Gore/Massachusetts plans that seek to spread risk and coverage. McCain takes health care coverage in a completely different direction. Below, I line up the elements, including major changes, sources and extent of coverage, cost containment, and extension of coverage to the uninsured.
There are other issues, including management of prescription drugs (e.g., both candidates favor reimportation, suggesting they expect to lose a battle with big pharma). McCain advocates broader approval and use of generics, which has its upsides and downsides in a pharma benefit management environment.
If you got so far, here are the specifics I deem most relevant to your thinking. I seek to make the comments parallel, so you can print and compare if you want.
McCain's Proposal
This plan seeks to end employer-based benefits, viewed as a burden on U.S. business.
System Changer
* End the employee tax exclusion for health care benefits, which means that people who have employer-based coverage will pay tax on the cost of their health care coverage. An end of employer benefits is NOT mandated, but it is likely to happen over time if the model is implemented.
Comment: The tax structure makes this progressive, since affluent people will pay for the benefits at a higher tax bracket.
* Encourage private (rather than employer or group) purchase of health care coverage.
* Corollary to that change, deregulation of the insurance market so health insurance can be freely sold nationwide without state approval and state mandates.
Comment: Under this plan I could buy a cheaper policy because I don't need certain benefits (maternity!). Collecting on such policies is notoriously difficult, however, and the insurance company profits are probably increased to 40%+ for administration and advertising.
Finance and Coverage
* Tax credit of $2,500 individual/$5,000 family that can be used only to purchase coverage.
Comment: This is not enough for any family policy except high deductible, high co-payment. Individuals will need to contribute their own money, so those with little to spare are unlikely to get the credit or any coverage.
* Emphasis on a health savings accounts with tax sheltered funds allocated to health care expenses. Annual limit on the HSA deposit is the deductible for your policy (minimum $1K individual, $2K family with out of pocket limits of $6K and $10K respectively). The account rolls over for subsequent years so more money might be available for copayments and other health care costs as defined by the tax code.
Government assistance
This plan proposes a Guaranteed Access Plan (GAP) funded with federal and state revenues. While details are scant, it looks like Medicaid and would therefore be vulnerable as a welfare plan.
The uninsured
Very unlikely people not currently covered would get covered, except perhaps in states with such low Medicaid eligibility levels that the federal program helps. Unclear.
Obama's proposal
System changer
Not at the systemic level. This is an incremental plan with a couple of major differences.
Finance
* Employer mandate (NOT an individual mandate, except for coverage of children) with a "pay or play" provision that requires employers to offer insurance or pay a tax into a fund to cover the uninsured. Exceptions and assistance to some small employers.
* Two other options: please see below, the uninsured.
* New payroll tax (perhaps offset by the lapse of tax cuts for families making over $250K).
Comment: We currently pay 1.45% (matched by employer) for Medicare Part A benefits (mostly hospital). Medicare beneficiaries pay premiums for Part B (mostly reduced physician fees), but those premiums cover only a modest portion of the actual cost. The rest is from tax revenues. The drug benefit is similarly subsidized, at about 90%.
Coverage
* End of medical underwriting, eliminating denial for pre-existing conditions and substantially higher premiums once one is sick.
* Universal access, but not a universal mandate that individuals have coverage.
Comment: The Massachusetts individual and employer mandate, renewed this week, increased coverage by 5%+ and leaves about 5% of citizens without coverage.
Government assistance
* If not otherwise covered, a Medicare-model government health plan.
* A private health care plan "broker" along the lines of the Massachusetts "Connector" referenced above. It allows participation if the individual has no other access and makes less than 300% of FPL. Sliding scale, with no premium due under 150% of FPL.
* A reinsurance plan for employers who have a very high cost employee.
Comment: This last is significant detail since the traditional "80% of the benefits go to 20% of the beneficiaries" has changed radically. A huge part of benefits "big ticket" patients, including premature babies and multiple transplant patients. One such patient can founder the plan for everyone.
The uninsured
* More people would be covered. Unclear how many.
* The other elements of our health care coverage, such as inner-city and rural health care clinics are not specifically addressed.
* Cost containment policy is not well developed.