Posted by: Joseph D. Kearney
Category: Marquette Law School, Media & Journalism
1 Comment »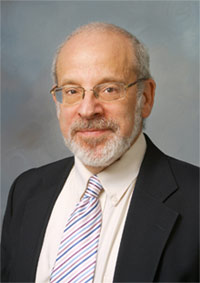 As announced today in this press release by the University, Alan J. Borsuk is joining the Law School as senior fellow in law and public policy. This appointment follows a search in which the Law School sought a journalist with experience and skills in investigating and reporting on matters vital to the community. Marquette Law School is becoming a powerhouse of education, ideas, and action, thanks in large measure to the support from the University, as has especially characterized the presidency, since 1995, of Rev. Robert A. Wild, S.J. To have attracted Alan—a seasoned reporter who gained an outstanding reputation for his work at the Milwaukee Journal Sentinel—not only confirms but also expands the Law School's role as a civic institution committed to gathering and communicating information and ideas about critical public policy concerns. Alan will work with faculty and others at the Law School, such as Mike Gousha, on matters such as criminal justice, water policy, health care, technology, and dispute resolution. Alan will also maintain his own portfolio of projects, particularly in the area of education policy. Alan's appointment presents exciting opportunities to further advance our missions of research, teaching, and service.

You can follow any responses to this entry through the RSS 2.0 feed. You can skip to the end and leave a response. Pinging is currently not allowed.