Posted by: Melissa Love Koenig
Category: Legal Writing
19 Comments »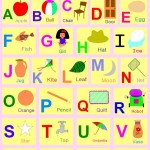 Right now, our first-year students are finalizing their trial-level briefs in the LAWR 2 course.  We've been discussing when to capitalize certain words in a brief.  Here are the general rules according to the 18th edition of the Bluebook.  (Rule 8 and B10.6):
1.  When to capitalize references to a court:
Referring to the U.S. Supreme Court (by full name or "the Court")
Referring to a court by its proper name ("the Wisconsin Supreme Court")
Referring to the court reading your brief ("this Court should find")
But NOT capitalized:  Referring to a precedent decision ("In 1977, the

Shepard

court held")
2.  When to capitalize party designations:
Capitalize references to parties in the current action.
Example:  "Defendant Carlson failed to stop at the intersection and hit Plaintiff Jordan's car."
Note that when referring to a party without adding their last name, add the word "the."  See Anne Enquist & Laurel Oates, Just Writing 265 (3d ed. 2009).
Example:  "Plaintiff Ludke alleges that

the

Defendant committed theft by contractor."
3.  Capitalize the specific titles of court documents, but not generic references to court documents.
Example:  "In the Plaintiff's Brief in Support of His Motion to Dismiss"
Example:  "The Court's order provided that"
4.  When to capitalize references to a constitution:
Capitalize "Constitution" when referring to the U.S. Constitution or another constitution by its full name.
In a generic reference, the Wisconsin Constitution becomes "the constitution," but the United States Constitution is still capitalized as "the Constitution."
5.  When to capitalize references to a state:
Capitalize "state" when referring to the state as a party to litigation ("the State brought this action")
Capitalize the full title of a state or the word it modifies is capitalized ("the State of Kansas")
6.  When to capitalize certain nouns:
Capitalize nouns referring to "specific persons, officials, groups, government offices, or government bodies" (the FDA or Congress)
Capitalize acts when referring to a specific act by name (the National Labor Relations Act)
Capitalize specific codes (the 1959 Code)
Capitalize circuits when using a number (the Seventh Circuit)

You can follow any responses to this entry through the RSS 2.0 feed. You can skip to the end and leave a response. Pinging is currently not allowed.