Posted by: Richard M. Esenberg
Category: Political Processes & Rhetoric, Religion & Law
1 Comment »
I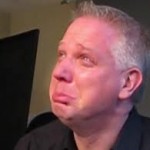 was glad to see that Bruce linked to the fascinating debate on the nature of legal education prompted by Brent Newton's article claiming that law professors "preach" what they don't "practice."  I'll comment later, although my general view, as someone who has much more practice experience than the typical full time legal academic, I think its an issue that is often drawn too starkly and that requires a nuanced response.
But today I want to talk about Law & Theology (10 am on Friday mornings in 204 for anyone who wants to add a seminar) and Glen Beck. Newton argues that law schools overemphasize "theoretical, increasingly interdisciplinary scholarship" and courses. But Glen Beck has put law (0r at least politics) and theology smack into the middle of the public debate. In this fallen world, we may have to take that where we can find it.
I am not a Beck fan and I don't watch his show, but he does have this penchant for raising interesting issues, even as he oversimplifies and often misstates them. (Kind of like a student who spots the issue but, even if she gets the result right, flubs it.) For example, President Obama's roots in, and return to, classical Progressivism and the impact that it has had – or would have – on our public life is an important issue (although Beck's characterization of Woodrow Wilson as the worst person of all time is loopy). I even wrote about in a recent symposium in the University of St. Thomas Law Journal.
Lately, Beck's into liberation theology – something that he attributes to President Obama and thinks is a bad – even an evil – thing.  (For another view, look here.)
I don't know what the President thinks about liberation theology, but I think its narrative of Christ as a liberator and its emphasis on the unmistakable solicitude for the poor in the Gospels raises important challenges, including challenges for conservative Christians. I would argue that liberation as a narrative has its weaknesses and dangers and I might even agree that some of the uses of liberation theology have been gruesomel, but the questions it raises are important – even if I don't expect them to be discussed well on the Glen Beck show.

You can follow any responses to this entry through the RSS 2.0 feed. You can skip to the end and leave a response. Pinging is currently not allowed.