Posted by: Natalie Fleury
Category: Constitutional Interpretation, Constitutional Law, Public
1 Comment »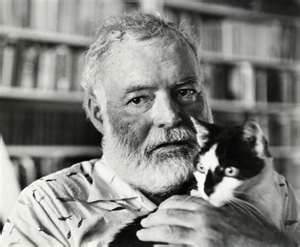 There are more than 50 polydactl (6 toed) cats at the Hemingway Museum in Key West Florida. The cats are descended from six-toed felines raised by Hemingway at his house in Key West, which is now a museum. The cats roam the grounds and the house at will. Several years ago, a visitor became concerned about the cats' welfare, and reported the issue to the US Department of Agriculture. Long story short, the USDA decided the cats fell under the Animal Welfare Act with its accompanying regulations and requirements. The museum filed suit stating that the USDA did not have authority over the cats, the judge disagreed, and the Museum appealed.
Last week a three-judge appeals court panel (11th Circuit) decided the case using a broad interpretation of the Animal Welfare Act. The court also evaluated whether the cats "substantially affect" interstate commerce under the Commerce Clause. One part of the analysis determined that the Hemingway Museum purposefully uses the cats for marketing campaigns to attract visitors from outside of Florida, and as such, their exhibition has a commercial purpose and affects interstate commerce. You can see more about the case here and here.

You can follow any responses to this entry through the RSS 2.0 feed. You can skip to the end and leave a response. Pinging is currently not allowed.