Posted by: Andrea K. Schneider
Category: International Law & Diplomacy, Marquette Law School, Public
Leave a Comment »
(cross-posted from www.indisputably.org)
Well not really, but soon.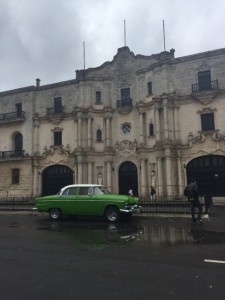 Today the government announced that U.S. airlines can propose routes to Cuba which could then start flying later this year.  The President has also announced that he hopes to get to Cuba sometime this spring as well.  Even the New York Times at the end of January has helpfully posted a column on Frequently Asked Questions about travel to Cuba.
For more reasons on why this would be fascinating for all of us interested in conflict,  I am linking to the (last) bit of press coverage from our trip.  Here are students talking to the Marquette paper about the trip and here is a television interview conducted by our local station.  Enjoy!

You can follow any responses to this entry through the RSS 2.0 feed. You can skip to the end and leave a response. Pinging is currently not allowed.