Posted by: Edward A. Fallone
Category: Corporate Law, Marquette Law School, Public, Uncategorized
2 Comments »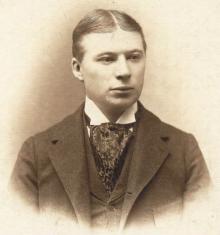 Congratulations to the team representing Marquette University Law School at the Ruby R. Vale Interschool Corporate Law Moot Court Competition in Delaware this past week.  Kyle Thelen, Alex Ackerman and Samuel Casson were awarded "Best Brief" at the competition and advanced to the Quarter Finals, where the judges deliberated for a full 45 minutes before declaring that our Team was edged out "by less than a razor thin margin."  All in all, it was an outstanding performance.  Thank you to the Team, for all of their hard work, and to all of the faculty and students who helped the Team in its preparations.
Photo: Ruby R. Vale

You can follow any responses to this entry through the RSS 2.0 feed. You can skip to the end and leave a response. Pinging is currently not allowed.