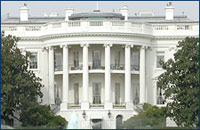 I am very happy with the state of tort and insurance law. Thus, my message to the new president would be: Don't change a thing.
I suspect that will be true if a Republican is elected president. If a Democrat is elected, I also suspect there will be little change in tort law brought about by Congressional action, especially when one considers the financial support the organized plaintiffs' bar is providing to the dems, particularly to their presidential candidate.
However, if the November election results in the continuation of Democrat control of Congress and puts a Democrat in the White House, there could be a significant impact on insurance law. That impact could well be a switch from state to federal regulation of insurance.
The McCarran-Ferguson Act (15 U.S. 1011) was passed by Congress on March 9, 1945, after the Supreme Court ruled (United States v. South-Eastern Underwriters, 322 U. S. 533 (1944)) that insurance could be regulated by the federal government via the Commerce Clause as interstate commerce. The McCarran-Ferguson Act provides that the Sherman Act, the Clayton Act, and the Federal Trade Commission Act apply to the business of insurance after June 30, 1948 "to the extent that such business is not regulated by state law" (emphasis added).
Needless to say, but I will anyway, state insurance regulators and the insurance industry, both comfortable with state regulation of insurance up to then, jumped into action. They worked together and quickly prepared a number of state regulatory laws (the "All-Industry Laws") that foreclosed, at least up to now, federal intervention into the insurance business.
In recent years, efforts by Democrats in Congress to repeal McCarran-Ferguson have proved unsuccessful. Fewer insurers write coverage only in a single state than was the case in 1945. Many multi-state insurers might prefer one-stop regulating coming from Washington than from fifty separate states. They might see this as giving them a competitive advantage over smaller insurers writing in only a few states.
There are those who think that meaningful thought is impossible west of the Potomac River. Of course, regulation can be the predicate to increased taxation. Nevertheless, fifty-state regulation of the business of insurance works. It does not appear to be broken and should not be fixed by the folks who brought us such fine-tuned operations as the Post Office, Fanny Mae and Freddy Mac!