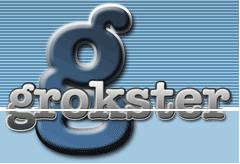 Chief among the bundle of rights one obtains in property ownership is the right to exclude others from the use and enjoyment of that property.  This "sole and despotic dominion" that an individual commands over their property is placed in danger, of course, when the property becomes subject to the wants and needs of others.  Absent the owner's consent (as in the case of licensing) or operation of law (as with adverse possession), a property owner would be able to bring an action for trespass for such intrusions.
A judge holding a defendant liable for trespass perhaps carries the vision of plaintiffs having their rights vindicated, but cases do not end at liability.  The judge must also determine whether further remedies beyond damages are appropriate, including whether a permanent injunction should issue.  Such is a weighty decision touches upon an extraordinary remedy: a court order that a defendant must cease and desist its illegal activity or face punishment for contempt.   That being said, in many property cases, a court order only issuing damages would effectuate a judicial licensing of the behavior.  With that result, the incentives are adjusted such that the right to exclude does not rest with the plaintiff; instead, it is determined only by the extent to which the defendant is willing and able to engage in the trespassing behavior.  As such, the courts have presumptively treated infringement of property rights as worthy of injunctive relief.
That has also been the rule in copyright infringement cases for the last few decades. 
The courts have roundly held that irreparable harm is presumed to flow from copyright infringement, and a plaintiff will normally be granted injunctive relief where there is a threat of future infringement.  As with tangible property, when a plaintiff obtains only a damage judgment, a defendant is then free to infringe that copyright owner's exclusive rights again.  As Justice Story notes in his commentaries on equity, this would potentially "ruin[]" an intellectual property owner by miring him or her in "perpetual litigation."  Joseph Story, 2 Commentaries on Equity Jurisprudence as Administered in England and the United States 931 (1836).
This rule, however, is slowly slipping out of the mainstream.  After the U.S. Supreme Court held in eBay v. MercExchange, 547 U.S. 388 (2006), that a patent infringement plaintiff "must demonstrate . . . that it has suffered an irreparable injury," many lower courts are abolishing the presumption of irreparable harm in copyright cases, from the oft-cited Metro-Goldwyn-Mayers Studios v. Grokster, 518 F. Supp. 2d 1197 (C.D. Cal. 2007), to Judge Calabresi's recent opinion in Salinger v. Colting, which Professor Boyden flagged for readers of this blog.
Though some courts continue to apply the presumption of irreparable harm, e.g., Microsoft Corp. v. McGee, 490 F. Supp. 2d 874 (S.D. Ohio 2007), the courts are trending towards eliminating the presumption, and thus, copyright plaintiffs should be prepared to prove that they will face irreparable injury in court, as the ABA has suggested.  ABA Section of Intellectual Property, American Bar Association, Annual Review of Intellectual Property Law Developments: 2006–08, at 415, 417 (George W. Jordan III et al. eds., 2009).
And therein lies the question. How does one prove irreparable harm?  Though a clear split of authority is emerging as to whether the presumption of irreparable harm survives eBay, an issue that most courts have not addressed is whether a threat of future infringement can give rise to irreparable harm.
Traditionally, the answer was a resounding "yes."  The MGM court, however, stated that the threat of future infringement alone does not amount to irreparable harm, because "future copyright infringement can always be redressed via damages," albeit in the multitude of suits Justice Story feared.  That is not to say that threats of future infringement are absolutely irrelevant to whether a plaintiff will suffer irreparable harm.  To the contrary, MGM left open the possibility that "future infringement plus" could satisfy the irreparable injury factor outlined in eBay.
In Designer Skin v. S & L Vitamins, 88 U.S.P.Q.2D 1679 (D. Ariz. 2008), the district court likewise treated the threat of future infringement as a factor in whether irreparable harm will result, adding that further irreparable injury was all the more possible because there was no market for licenses of the copyrights infringed in that case.  The court did state in dicta, however, that the threat of continuing infringement can by itself provide irreparable harm such that the equities could favor granting injunctive relief.  Ultimately, however, the court did not take a position supporting or opposing MGM's rule, instead holding that "future infringement plus" may furnish irreparable injury.
One court, however, in Apple v. Psystar, 673 F. Supp. 2d 943 (N.D. Cal. 2009), came close to holding explicitly that future infringement can be an independently adequate basis to support a finding of irreparable harm, though much is unclear from the decision.  Though the court treated the Psystar's "brazen plans" to continue to allow third parties to infringe Apple's copyrights as providing "compelling support" for a finding of irreparable harm, the court also found that Psystar's actions would irreparably harm Apple's business goodwill, brand, reputation, and market share.  And so, though the Northern District of California warmed up to the idea that future infringement can give rise to irreparable injury, one cannot be sure that a threat of continuing infringement would by itself be understood by this court to irreparably harm Apple or other copyright owners.
Thus, in light of this authority, attorneys should consider using the threat of future infringement as one piece of evidence relevant to whether irreparable harm would result, but, with the courts deviating from the traditional practice preceding eBay, future infringement alone may not carry the day.