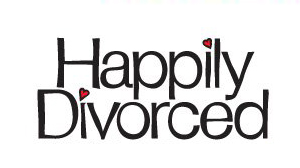 Those of you who know me know that I am particularly interested in family law.  Through my experiences learning about and observing the practice of family law, I have become convinced that our adversarial system is, more often than not, a poor way to resolve divorce.  This is especially true where children are in the picture.
So what's the alternative?  I don't know, but I did learn about a relatively new process that was created to avoid litigation in these cases called Collaborative Divorce (CD).  The CD process involves both parties to the divorce voluntarily signing a contract called a "Participation Agreement".  The participation agreement states that each party agrees to work toward a negotiated resolution and will not litigate the case.  To me, it sounded like a good possible solution for people who don't want to be dragged into litigation.  But, the more I looked into CD, the more I realized it couldn't be for everyone (or even most individuals) who are going through a divorce.
As part of the CD agreement, the parties must each hire a lawyer.  In the event a negotiated settlement falls through and either party chooses or is forced to litigate the case, both parties must fire their lawyers and hire new lawyers to litigate the case.  The idea behind this is that it creates additional incentive for people to come to a resolution; both because having to practically start over from scratch with a new lawyer can be very expensive and stressful/time-consuming.
The CD process also involves each party retaining a CD "coach" or "mentor", typically a licensed therapist, to help him or her through emotional and other non-legal issues while going through the divorce.  If there is a significant estate, the parties will also retain a financial expert to help with issues of property division and/or support.  Finally, if there are children, the parties will also have to retain an therapist/advocate for the child(ren) (similar to a guardian ad litem in a traditional litigated case).
The CD model calls for a series of meetings between the parties, their attorneys, and sometimes the coaches/therapists, with a free-exchange of financial and other information, negating the need for discovery.
In theory, CD might be very beneficial, and it seems like a far better way to handle a divorce case than the traditional way.  However, between two (or four) lawyers, coaches/therapists for each party, financial experts, and advocates for the children, it makes an already expensive process potentially even more so, and I wonder if the average person could afford the process even if he or she desired a Collaborative Divorce.  I plan to practice CD in the future and to see for myself.  In the meantime, I'll keep searching for an alternative to the traditional adversarial divorce.  I'll let you know when I find it or if I'm able to invent it myself!