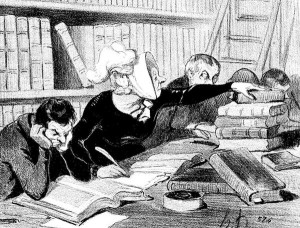 Welcome to our September guest bloggers!  Every month, the Faculty Blog welcomes one student and one alumnus as guest bloggers who provide our readers with additional perspectives on law, policy and legal education.
In September we are joined by current Marquette University Law student Christopher Guthrie.  Christopher teaches Special Education in the Glendale-River Hills School District and holds degrees from the University of Wisconsin-Milwaukee and the University of Wisconsin-Madison.  He is obtaining his law degree part-time, and expects to graduate in 2017.
We are also joined this month by Marquette University Law School alumnus Michelle Velasquez, class of 2010.  Michelle has worked as a staff attorney for Centro Legal por los Derechos Humanos, Inc. and since 2012 she has been an Assistant State Public Defender, in the Appellate Division.
Look for their blog posts this month.