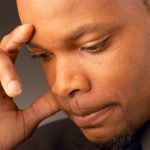 On Monday morning, we awoke to the horrific news of the mass shooting in Las Vegas, which left 59 dead and more than 500 injured. This news came on top of the humanitarian crisis in Puerto Rico following Hurricane Maria, which followed devastation in Florida and Houston caused by Hurricanes Irma and Harvey. Add to these terrible events the dizzying array of national news items that emerge daily from Washington, D.C., and it seems we are continually operating in crisis mode.
Many of our students are undoubtedly personally affected by these events—for example, I currently have several students who have family in Puerto Rico, Florida, and Houston—but even those of us who aren't directly affected by such events might be feeling overwhelmed.
Continually operating in crisis mode is not a healthy normal state of being. Law school and lawyering are stressful enough without the added stressors of what may feel like a world in crisis.
Mike Zebrowski, director of Marquette University's Counseling Center, says that more people are responding to difficulties by using a positive psychology approach. A positive psychology approach focuses on the positive things that are happening. Others turn toward their faith.
Drawing on those two concepts, here are some suggestions for taking care of yourself in topsy-turvy times:
Keep a gratitude journal. Each night, write down at least 1 but up to 5 things for which you are thankful that day. Those things need not be grandiose things; they can be as simple as enjoying a warm cup of coffee on a cool morning.
Do something nice for someone else each day. Whether it's holding open a door or paying a compliment, do something that will make someone else smile.
Limit your news intake and your social media use. Maybe turn off those breaking news alerts. Read or watch enough to be informed, but try to avoid staying glued to your device.
Pray for all of those affected by these events.
Go outside and enjoy the beauty of a fall day. The Marquette campus is lovely in the fall.
Find a quiet place to be alone with your thoughts. The Marquette campus is home to a number of wonderful places to seek quiet: the St. Joan of Arc Chapel, the Church of Gesu, and the St. Edmund Campion Chapel on the fourth floor of the law school.
Write letters or postcards to your representatives in government. Make your voice heard.
Play music that calms you.
Meditate. For law students, the law school's Organization for Student Well-Being sponsors bi-weekly session of guided meditation: Mondays at 4 p.m. and Wednesdays at noon.
Physical exercise releases chemicals that reduce our bodies' stress hormones and stimulates the production of endorphins, which helps us feel good and sleep better.
Stay connected with friends and family. People with strong social ties tend to be happier and healthier.
Seek out professional help, if you need it.
Most of all, be well.