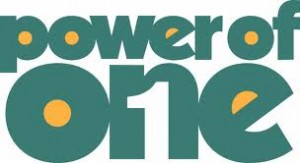 Note: This is the third installment in a four-part series of blog posts; you'll find part one here, part two here, and part three here.
The notion that lawyers are in a unique position to restore peace is far from new.  Abraham Lincoln urged lawyers, "Discourage litigation. Persuade your neighbors to compromise whenever you can. As a peacemaker the lawyer has superior opportunity of being a good man. There will still be business enough."
As practitioners we are called to tap our creativity and compassion to see beyond, around, and within the limited solutions offered by the law.   Peacemaking is more restorative, more involved, and infinitely more work than ending a lawsuit with a dollar figure, or a criminal case with a period of years.
About two years ago, Rachel Monaco-Wilcox took a bold step outside of the traditional estate-planning realm in which she had gained expertise and respect.   She had become increasingly frustrated with "the failure to implement appropriate legal solutions because humanness was being shoved into corners."  Underlying relational conflict would be ignored, then it would surface; the legal work would be stymied.  She came to a place where she needed, in her words, to find a way to work in the law that was compatible with her gifts, or leave it altogether.  Rachel needed to rekindle the passion that led her to law school in the first place.
This kind of self-examination is, incidentally, foundational to peacemaking.   Continue reading "The Power of One: Lawyer as Peacemaker"