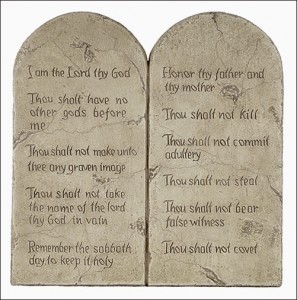 The First Amendment to the United States Constitution states, in part, "Congress shall make no law respecting an establishment of religion, or prohibiting the free exercise thereof . . . ." These two clauses, the Establishment Clause and the Free Exercise Clause, respectively, are viewed by most as a reaction to both the establishment of the Church of England as that nation's official religion and centuries of religious persecution throughout Europe. In fact, many of the original settlers came to America to avoid religious persecution. They simply wanted to be free to practice their own religion.
The Establishment Clause has been a hot topic, especially in the last half-century. Professor Esenberg has written about the ambitious nature of Establishment Clause jurisprudence. I agree: it is very difficult to achieve the apparent goal of religious neutrality. Instead, we should look to the meaning behind religious displays (or a National Day of Prayer) that are religious in nature rather than simply look at the fact that they are symbols of a certain religion.
The meaning of religious displays should be the important factor rather than the fact that they are religious in nature.