Posted by: Edward A. Fallone
Category: Marquette Law School, Public
Leave a Comment »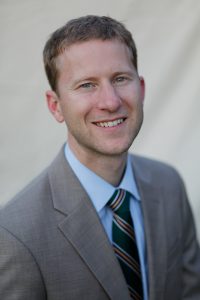 We are pleased to have Cain Oulahan join the Faculty Blog as our alumni blogger for March. Cain is an attorney with Straub Immigration in Milwaukee. His practice focuses on family-based immigration, deportation defense, naturalization, U visas, deferred action, post-conviction relief and the immigration consequences of criminal convictions. Attorney Oulahan graduated cum laude from Marquette University Law School where he was an associate editor of the Marquette Law Review. His comment, titled "The American Dream Deferred: Family Separation and Immigrant Visa Adjudications at U.S. Consulates Abroad," was published in the Summer 2011 edition of the Marquette Law Review and was the winner of the 2011 Golden Quill Award for outstanding student comment.
Cain is currently President of the Wisconsin Hispanic Lawyers Association, Treasurer of the Wisconsin Chapter of the American Immigration Lawyers Association, and Legal Advisor to the Wisconsin State Board of the League of United Latin American Citizens. He volunteers regularly with the Marquette Volunteer Legal Clinic and frequently presents on immigration issues for local non-profit organizations, churches and schools. He has appeared on the PBS program Adelante, the Telemundo evening news and program Buscando Soluciones, and has been interviewed by Wisconsin Public Radio.

You can follow any responses to this entry through the RSS 2.0 feed. You can skip to the end and leave a response. Pinging is currently not allowed.