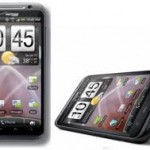 Whoa, you like to think that you're immune to the stuff, oh yeah
It's closer to the truth to say you can't get enough
You know you're gonna have to face it, you're addicted to [the Internet].
Robert Palmer, Addicted to Love (1986) (more recently covered by Florence & The Machine (2010))
This morning, I awoke and reached for my smartphone to turn off the alarm. Because I already had the phone in my hand, I checked the day's weather (for both the Madison area, where I live, and Milwaukee, where I work). Then, of course, I had to check email, to see what had come in during the night. And, while I was at it, I took my turn in the eight concurrent games with three different people that I have going on Words with Friends. After that, I finally got out of bed.
According to an article by Tony Dokoupil in the July 16, 2012 issue of Newsweek, that kind of morning makes me just like more than one-third of smartphone users. We are the ones who check our phones before we even get out of bed. Really? Only one-third of us do that? 
Technology has allowed us to be continuously connected to a wider world, and too many of us are tethered to those portals. Read more »