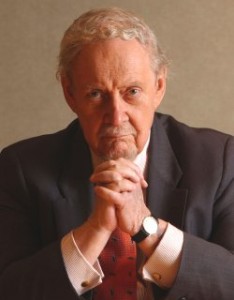 This is the first in a series of posts this month remembering law professors who influenced us.
When I looked over the courses for my first semester of law school, I realized I had a fellow named Robert Bork for Constitutional Law. This meant nothing particularly important to me at the time. It was well before his nomination for the United States Supreme Court, and he was just another professor in my mind. However, I soon realized that the good professor would be quite different than others to whom I was assigned. The politics of the law school in those days were for the most part toward liberal or even to the left of liberal, but Professor Bork was a staunch conservative. Each of his classes was an intense argument about what the Constitution meant or should be understood to mean, and he never gave an inch in a room full of students who for the most part did not agree with him. Still playing in my mind is the whole week of classes in which Professor Bork insisted cases championing the principle of one man, one vote were inconsistent with the Framers' intent.
Bork never convinced me that he had the correct read on the Constitution, and I actually moved farther and farther away from his conservatism the longer I studied with him. Yet Professor Bork demonstrated for me a way to teach law. He insisted the law had to be taken seriously and that it had ramifications. He didn't come to class to show us how smart he was or to play stylized teacher-student games. He closed the door, loosened his tie, and tried to articulate what was the best and most valuable way to understand what we were studying. It was a variety of earnest, engaged teaching that I wish was a bigger part of the contemporary legal academy.