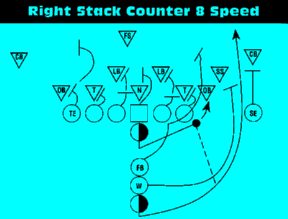 I'm just finishing two weeks of conferences with my students; we have been working through the drafts of their first trial briefs.  One of the topics we have been talking about is how to effectively incorporate counter-analysis in a principal brief. 
Before we broke for conferences, we talked about counter-analysis in class.  I tried to impress upon students that they cannot be effective advocates simply by making their own affirmative arguments and ignoring their opponent's likely arguments.  Instead, they need to anticipate their opponent's likely arguments and address those arguments as well.  I get little to no push-back from the students on that point; they can see the benefit of trying to neutralize opposing arguments from the outset rather than allowing the opponent to control the arguments in the response brief. 
Where students and I sometimes disagree, however, is about how best to approach counter-analysis. 
We talk about assertive and defensive approaches, and we look at various examples of assertive and defensive analysis as a class.  Defensive counter-analysis first sets out the opponent's argument and then knocks it down.  Playing defense might look something like this:
Defendant will assert that under Thing, Plaintiff cannot recover because the Plaintiff was required to perceive the event that caused the victim's injury, not simply the consequences of that event.  Defendant will argue that here, just as in Thing, the Plaintiff perceived the consequences of the injury-producing event but did not perceive that event itself.  Defendant's argument is misplaced, however, because unlike the car accident in Thing, which began and ended in an instant, here, the event was ongoing, and the Plaintiff witnessed at least part of that event. 
The other option is to address the opponent's arguments in a more assertive way: to play offense rather than defense.  For example, the argument might look like this:
Under Thing, the Plaintiff can recover as long as she perceived at least some part of the event that caused the victim's injury; Thing bars recovery only when the plaintiff arrived after the event had ended and witnessed just its consequences.  Here, the event that caused the victim's injuries was ongoing, and the Plaintiff perceived part of that event.  Thus, . . . . 
I feel strongly that the assertive approach is more persuasive.  First, in a principal brief, you can never be certain what arguments your opponent will make.  The last thing you want to do is make the opponent's arguments more articulately and convincingly than your opponent might.  Second, the principal brief is a place for telling your client's version of the story, and to the extent that you can neutralize "bad" authority in the context of that story, you're more likely to persuade.
A number of students, however, disagree with me every year.  They tell me that they like the "set 'em up and knock 'em down approach" even if it is more defensive. Given the number of practitioners' briefs I have read that employ this approach, I have to conclude either that a number of practitioners agree or that they simply don't consider the difference.  I wonder whether this preference for the more defensive approach comes from reading judicial opinions.  In an opinion, it makes sense for the court to set out the parties' arguments and then indicate why it rejects one of those arguments.
So what about you? Do you play offense or defense?