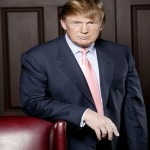 The National Law Journal recently reported that the law firm of Howrey & Simon has adopted an innovative training program for new associates.  Newly hired lawyers will serve a two year "apprenticeship" prior to being fully integrated into the law firm.  This program will reduce the number and the compensation of the law school graduates hired by the firm, and it is part of Howrey's overall program to eliminate "lockstep" salary increases for its associates.
Lawyers in Howrey's apprenticeship program will be paid significantly less than the going rate for first year associates at other large law firms.  During their first year, the new associates will take firm sponsored classes on legal writing and gain practical experience by working on pro bono matters.  During their second year, the associates in the program will spend several months "embedded" at client sites where their work will be charged at a reduced billing rate.  The law firm's managing partner compared the apprenticeship program to the training programs typically employed in the medical and accounting professions.
 The Howrey program provides an opportunity to reconsider the entire continuum of legal education: a process that begins with undergraduate instruction, continues through law school, and is perpetuated by continuing legal education requirements.  From time to time, each stage in the continuum comes under scrutiny, as Rick Esenberg's post on Reengineering Law School illustrates.  In my opinion, the continuum should be viewed holistically when we evaluate whether we are succeeding at training competent and ethical members of the legal profession.  Law schools, law firms and the state bar all need to cooperate in order to ensure that there are no gaps in the preparation that new lawyers receive as they start their careers.  As a member of the Wisconsin Legal Education Commission in 1996, I argued in favor of a program of mandatory skills-based CLE instruction for recent bar admittees.  Many of our students are undoubtedly pleased that the State Bar chose not to implement this particular Commission recommendation.
 Given my predisposition in favor of practical training, I should be supportive of the Howrey apprenticeship model.  Instead, I find myself troubled.  In particular, I am wary of the idea of embedding future corporate lawyers within a client's legal department for any significant period of time.
 Corporate lawyers play a vital role as "gatekeepers" in the area of economic regulation.  The role of outside legal counsel is not just to provide the advice necessary to implement the client's business plan, but also to guide the client (sometimes gently and sometimes more forcefully) away from tactics that stray too far into the "grey areas" of  prohibited conduct under securities or antitrust law.  Lawyers who fail to take this gatekeeper role seriously, and who unquestioningly advance the client's interests, risk possible disciplinary action or even criminal charges.
It is worth recalling that, during the 1990s, accounting firms evolved away from their traditional role as financial monitors and towards more lucrative "client consulting" practices.  This inattention to the gatekeeper responsibilities of their own profession led to several high-profile corporate meltdowns.  Today the accounting profession is subjected to unprecedented regulation via the Sarbanes-Oxley Act.  Among other things, Sarbanes-Oxley forces accounting firms to rotate the lead auditors that they assign to their clients.  The purpose of this provision is to reduce the risk that a long time relationship between a particular auditor and a particular client might eventually jeopardize the auditor's objectivity.
 My concern is that Howrey's embedded lawyers may be tempted to internalize the client's perspective, in a way that hampers the future objectivity of these young professionals.  While the details of the law firm's program are unclear, it would make sense for Howrey to try and perpetuate the relationships that are formed between its apprentices and its clients when it assigns future legal work to associates.  This could lead to a close and career long association between an apprentice and a particular client.  It seems odd to me in this post-Sarbanes-Oxley world that a law firm would seek to mimic the very lack of separation that accounting firms previously fostered between individual accountants and particular clients.
It was this close association that created a culture where auditors acquiesced in the client's view of how the company's financial results should be presented, rather than pushing the client to adopt a more defensible presentation.  Outside legal counsel face pressures from clients as well, in this case to rubber stamp the non-financial disclosures in a company's annual reports and other securities filings.  Will former apprentices prove too pliable when pushed to sign off on the preferred disclosure language of companies where they were once embedded, and with whom they have a career-long association?  If so, our profession should not be surprised if Congress someday mandates that law firms rotate billing partners among their clients required to file public reports, much as accountants must now rotate lead auditors. 
 There are many ways in which the objectivity of corporate lawyers can be compromised.  Outside counsel is often asked to serve on the board of directors of the client corporation.  In some cases, law firms receive the client's stock as compensation rather than cash.  Engaging in such practices does not necessarily compromise the objectivity of the lawyer, and neither of these examples directly contravenes the ethical rules for lawyers.  Nonetheless, many observers argue that these practices should be avoided because they tempt lawyers to too closely associate their client's interests with their own, thereby abandoning their gatekeeper role.  It is interesting to consider whether the use of embedded apprenticeships as a training mechanism for corporate lawyers engenders a similar risk.