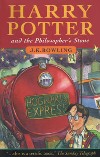 I don't mean to clog up our blog with a debate over copyright law, but Gordon's contribution to the debate Ed and I were having on derivative works is fantastic, and I'd like to do it justice with a long-ish reply. I'm familiar with Looking Backward, having read it in grad school, but I was not familiar with all of the spin-off literature that resulted. Certainly it seems like the debate among rival sequel authors was a good thing that probably decreased Bellamy's incentives or ability to profit from his work not at all.
But Bellamy's case is also an atypical case. As I said, I've read Looking Backward, and the actual fiction in it seems almost beside the point; even more than most science fiction, it's really a political tract in novel's clothing. That makes it more prone to criticism and commentary in the form of follow-on works than most other novels would be. In other words, I think cases like Looking Backward should be handled by an exception to the general rule against unauthorized sequels (fair use), not by abolishing the general rule altogether.
Once you move away from clear cases like Looking Backward, the line between sequels that primarily comment and sequels that primarily exploit becomes really hard to draw. And courts have tried to cram commentary cases into the "parody" category, for reasons that escape me. That means that fair use, which is often not easy to predict, may be particularly unclear for this class of cases. Salinger might be a case that's close to the line. (It would depend on what's in both works, neither of which I've read.) But I can imagine much easier cases that argue in favor of the general rule.
Suppose there is no copyright protection against anything except verbatim (or near-verbatim) copies. It's 1995, and J.K. Rowling is shopping around her manuscript for Harry Potter and the Philosopher's Stone, saying she envisions a series of seven books if the publisher is interested. She sends the manuscript to Bloomsbury Publishing; but they say they are not interested. However, that's not quite true. They are very interested in publishing the Harry Potter series; they are convinced it will sell well. They just don't want Rowling to be the author. So they call in one of their favorite children's authors, hand him the manuscript, and say, "Write seven of these, one for each year of Harry Potter's experiences at Hogwarts, using the same characters and locations; just don't use any of the events depicted in the manuscript." And he does, and it sells like gangbusters, and is made into multimillion-dollar movies. Rowling never gets a penny.
Shouldn't Rowling have a legal right to stop this? Copyright exists in part so that copyright owners will feel free to distribute their works with a minimum of other, burdensome protections, such as confidentiality agreements or eyes-only review. And even those protections wouldn't work against a rival, bigger publisher that gets a hold of a work with small distribution and floods the market with sequels. No author or artist would be signed to multi-work deals in such circumstances; and to the extent the author wanted to continue spelling out her vision, her leverage in future negotiations would be vastly decreased.
In addition, if all that matters is literal copying, it's not clear what becomes of movie rights and other adaptations of works, which are often far from literal depictions. The Harry Potter movies are notoriously close to the text in order to satisfy the rabid fan base of the books, but take other movie adaptations, such as Total Recall, which departs widely from the original short story. (The original short story, if I recall correctly, had whales being essential to the survival of the Earth somehow, à la Star Trek IV; and nothing about Mars.) Should Carolco have had to pay Phillip K. Dick to make Total Recall?
I think so. There's no perfect place to draw the line. But it seems to me that encouraging artists to continue exploring the universes they created is the right policy.