As the Law School community prepares to leave our current home and move into a new facility, it seems appropriate to pause and recall some of the memorable events that have taken place in Sensenbrenner Hall over the years.  Professor Michael McChrystal shares the third of what we hope will be many recollections of classroom surprises, distinguished visitors, and construction oddities associated with our present surroundings.  These memories will ensure that Sensenbrenner Hall lives on forever in our hearts. 
 For many years, the Wall of Judges, on the first floor hallway in old Sensenbrenner, included photographs of alums who were county or circuit court judges in the state.  The wall was filled with photos, which were probably six by eight inches in size, if I recall correctly.  There was a statistic floating around that one in every twenty graduates was a judge, although I have no sense of the accuracy of that count, nor even of how "judge" would be defined for that purpose.  My sense is clear, though, that a lot of Marquette lawyers were judges and that Sensenbrenner Hall was decorated to express pride in that fact.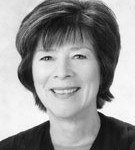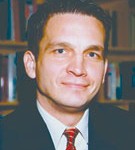 Pictured in this Post: Judges Brash, Ashley, Christenson, Borowski, Cimpl, Donald, Dugan, Fiorenza, Bohren, Foster, Rosa, and Gempeler.  Apologies to the many Marquette Judges who, for space reasons, are not pictured.
  Do you have a special memory of Sensenbrenner Hall?  What will you remember the most about the building or an event that took place within its walls?  Share your memories as a comment to this post or as a message on the Marquette University Law School Facebook page: http://www.facebook.com/MarquetteLaw .