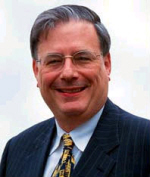 Howard B. Eisenberg's yahrzeit, as some might say, is late this week: June 4 will mark 20 years since his death. We remember him at Marquette University Law School as our dean, a position in which he served with great effect and distinction but for too brief a time (1995 until his death in 2002). On occasional past anniversaries of his death, various of us have recalled one aspect or another of his deanship (a post last year contains various links).
Yet it is another part of Howard's remarkable professional life to which I find myself often returning these days. For almost six years—from December 1972 to September 1978—Howard served as the State Public Defender, by appointment of the Wisconsin Supreme Court. Without doubt, this was his great formative work after law school, and much that he did subsequently can be traced to those six years (we reprinted Howard's full resume in the special memorial issue of the Marquette Law Review published upon his death, beginning at p. 208 in the journal's numbering).
Without doubting the difficulties of a deanship (in Howard's case, first with the University of Arkansas at Little Rock and then at Marquette), Howard's work as the State Public Defender was an extraordinary challenge. He was thrust into it barely a year out of law school and only months after finishing a clerkship with Justice Horace Wilkie of the Wisconsin Supreme Court. (What remarkable work Howard must have done as a law clerk to engender that sort of confidence from the court.) Howard met the challenge, at least insofar as anyone could have, as attested in the 2002 memorial issue by three of his former colleagues in the public defender's office. Their essays capture an impressive amount of his work and even personality, as I am reminded by his occasional wry self-introduction in those years (recalled on p. 248): "I'm Howard Eisenberg, State Public Defender, which the Supreme Court thinks is Latin for 'Judgment Affirmed.'"
I have never been a public defender, of course, although a long-running pro bono case that over the past decade Anne Berleman Kearney and I have handled, as appointed by the public defender's office, has given me a small bit of relatively firsthand insight into the joys and (mostly) sorrows experienced by public defenders, at least in appellate matters (Howard's métier). So I am reminded of him in that professional sphere as well.
In all events, this year, even as I recall Howard Eisenberg, I hope, looking forward, that we, as a legal profession and certainly as a law school, can celebrate the work of these extraordinary men and women: our public defenders. We are fortunate in Wisconsin to have the leadership of Kelli Thompson, L'96, as the State Public Defender, and her colleagues include Tom Reed, longtime adjunct professor here. To preview an upcoming issue of the Marquette Lawyer magazine (the one coming out not in a couple of days but in late 2022), I imagine that we will have more to say there. For what it is worth here, I wish to say that the work of all of these individuals has my great admiration.