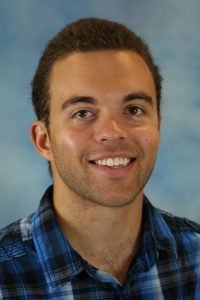 The 25th Annual Howard B. Eisenberg Do-Gooders' Auction on behalf of the Law School's Public Interest Law Society (PILS) will be held on February 16 at the Law School.  Proceeds from the event go to support PILS Fellowships to enable Marquette law students to do public interest work in the summer.  Andrew Lawton, a current law student, shares his experience here as a PILS Fellow.
Where did you work as a PILS Fellow?
The United States Attorney's Office-Eastern District of Wisconsin.
What kind of work did you do there?
The United States Attorney's Office (USAO) prosecutes a wide variety of federal crimes. The case load within the office is diverse, depending on enforcement priorities and actual apprehension of suspected criminals. My work was primarily to draft research memorandum summing up the case law in a specific area of interest to any of the attorneys, which included a wide range of topics from asbestos to armed robbery to human trafficking. But I also drafted court documentation such as motions when needed, and I observed court appearances where I took notes for the attorneys, including in prolonged jury trials.
Continue reading "25th Annual Howard B. Eisenberg Do-Gooders' Auction: Interview with Andrew Lawton"